Major companies continue to join the new corporate electric vehicle (EV) alliance, led by sustainability nonprofit organization Ceres, formed to help companies accelerate the transition to e-vehicles.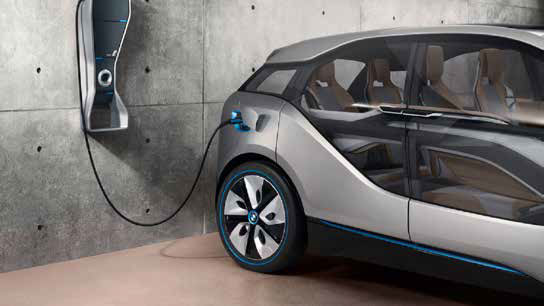 The member companies of the alliance include Amazon, AT&T, Clif Bar, Consumers Energy, DHL, Direct Energy, Genentech, IKEA North America, LeasePlan, Lime, and Siemens.
These member companies operate some of the largest fleets in the US. Among them, few have already made significant commitments to EVs and will look to the alliance to help them meet their goals.
The alliance will further help member companies in making and achieving bold commitments to fleet electrification. The move is expected to boost the EV market by signalling the breadth and scale of corporate demand for e-vehicles (EVs).
Moreover, it will provide a platform to coordinate support for policies that enable fleet electrification.
Ceres launched the alliance to address the fact that the EV market is advancing, but not fast enough to meet the needs of every company.
Automakers are not producing the necessary range of light, medium, and heavy-duty EV models at the economies of scale many fleet operators need.
There are also opportunities for an improved policy landscape to accelerate the development and deployment of EV and infrastructure at scale.
The Alliance will help in addressing such challenges by providing a platform for members to collaborate to identify challenges and potential solutions, and to leverage aggregate corporate demand to the production of new and increased volumes of EV models; EV market growth and economies of scale; adoption of supportive policies and the removal of policy barriers; and peer-to-peer learning with regard to industry best practices.
Commenting on the development, Kara Hurst, Head of Worldwide Sustainability at Amazon, said "as part of The Climate Pledge, which includes the purchase of 100,000 Rivian electric delivery vans and a commitment to deliver 50 percent of shipments with net-zero carbon by 2030, we are pursuing the highest standards in transportation sustainability. But we can't get there alone. We're looking forward to working with fellow Corporate Electric Vehicle Alliance members to share best practices to remove carbon emissions from our transportation business."
"To help advance climate solutions, like vehicle electrification, it is critical to take part in collaborative efforts like The Corporate Electric Vehicle Alliance. We look forward to working with other companies and EV leaders to make progress on this topic," said Charles Herget, Assistant Vice President, Global Environmental Sustainability for AT&T.
"We have a commitment to use electric vehicles for all of our in-home furniture deliveries by 2025, and we know that we'll need to collaborate with our partners to make it happen," said Steven Moelk, Project Implementation Manager, Zero Emission Delivery, at IKEA Retail US.
Speaking on joining the alliance John DeBoer, Head of Siemens eMobility and Future Grid Business Unit, North America, said "we're looking forward to joining with other companies to accelerate the adoption of EVs for fleets, consumers, transit agencies, and others through the corporate electric vehicle alliance."