There is over 63 GW of single-developer mega project capacity (500 MW+) in the global pipeline, 84% of which is comprised of projects in pre-construction phases.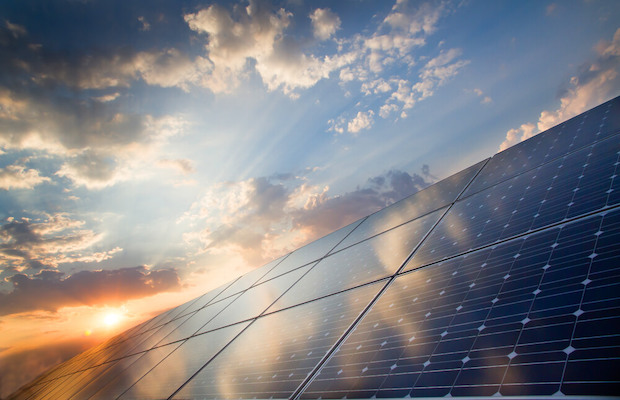 In a new report, authored by its analysts Tom Heggarty and Benjamin Attia, consultancy firm Wood Mackenzie has charted the top ten trends that will shape the global solar market in 2019.
1. The market will crack 100 GW for the first time
After a muted 2018 decline brought on by China's policy brake, the global solar market will cross 100 GW in 2019, with Wood Mackenzie's latest 2019 forecast-topping at 103 GW. With the top 20 largest global PV markets accounting for 83% of new global demand to 2023, the fastest growing of which are concentrated in the Middle East and Mediterranean (Saudi Arabia, Iran, Egypt, and Italy).
China will remain crucial to global installations, but its market share will fall from 55% in 2017 to 19% by 2023.
2. More sub $30/MW bids
Although 2018 was the first year since 2012 which didn't produce a world record-low solar PV tariff, technology costs continued to fall rapidly, with global average utility-scale solar costs falling another 15% last year. The firm believes that ultra-low PV costs still have room to fall as low as $14/MW under optimised assumptions, and the recent cratering of average bids in Egypt, Jordan, the UAE under $30/MW suggest 2019 is likely to see more pricing at a similar level.
3. Revised policy targets will determine the market's long-term growth
The first few weeks of 2019 have already seen clarity on policies and targets relating to solar PV in both China and Saudi Arabia. Before these announcements, the firm forecasted that these will be the first and eighth largest installers of solar PV to 2023, so how these markets evolve is critical for the trajectory of global demand. With Saudi Arabia's revised 2030 renewable energy target of 58.7 GW by 2030 – of which 40 GW will be solar PV – has been announced with an auction timeline specified for 2019.
4. Another entrant to the subsidy-free club in Europe
Spain, Portugal and Italy have been at the vanguard of subsidy-free utility-scale solar PV, with multiple gigawatts in the development pipeline. This year will see the first wave of those projects delivered. As costs continue to come down, 2019 is also set to be the year that the trend spreads beyond Southern Europe. In the UK, there has been no support scheme available for large-scale solar PV since the Renewables Obligation closed in the first quarter of 2017. Nonetheless, with a 2.3 GW pipeline, the UK is likely to join the subsidy-free club in 2019, but others will follow as support programs come to a close over the next 2-3 years. "Subsidy-free solar in Europe is here to stay," the report stated.
5. Big business goes big on corporate solar procurement in the US
As of the latest Solar Market Insight report, 25% of all projects announced in 2018, representing 2.9 GW of new PPAs, were corporate procurement driven, and this share is expected to rise modestly in 2019 due to eagerness from corporate buyers to sign PPAs.
6. More projects trading hands, particularly in the U.S.
Last year saw an uptick in global secondary market activity, a trend the firm expects to continue in 2019. Tracking almost 21 GW of solar PV asset transactions globally in 2018, up 38% on the previous year. A large proportion of this was down to Global Infrastructure Partners' acquisition of SunPower's 4.7 GW U.S. utility-scale pipeline.
Financiers are becoming more comfortable with solar as an asset class; and strategic investors and asset owners have increasingly been looking to acquire projects earlier in the development cycle, taking on increased development risk to capture a greater share of the project's margin.
7. Large-scale solar-plus-storage comes into the spotlight but remains a niche solution in emerging markets
Globally, 2019 will see solar-plus-storage continue to expand as prices drop below benchmark prices of peaking plants, utilities and states pass favorable policies like clean peak standards, and stand-alone solar's all-in cost continues to decline. Particular progress is expected in island power markets in Southeast Asia and the South Pacific as well as in the Western US.
8. Mono PERC and Bi-facial modules keep CAPEX costs marching down
Next-generation module technologies will offer increased performance and unit cost reductions in 2019. In 2019, the sport suggests that 41% of global module manufacturing capacity will be dedicated to mono PERC production, up from 36% in 2018. This year will also be the first where we will see substantial installations of bi-facial modules. By the end of 2019, as global blended module prices fall below $0.25/W, global average CAPEX will fall to $0.95/W, while most countries in Asia will see average CAPEX fall below $0.80/W.
9. A make or break year for mega project plans
2018 saw mega-project announcements stall the progress of solar PV markets in India and Saudi Arabia. As a result, 2019 is set to be a make-or-break year for the concept of tendering very large volumes of capacity through a single request for proposals (RFP). Such large programs have yet to demonstrate economies of scale efficiencies in hardware, soft costs or construction timelines.
According to Wood Mackenzie's Global Utility-Scale PV Project Tracker, there are over 63 GW of single-developer mega project capacity (500 MW+) in the global pipeline, 84% of which is comprised of projects in pre-construction phases.
10. Oil and Gas majors embrace solar in upstream and power
As the energy transition accelerates, oil and gas majors are increasingly making strategic moves to adapt to the changing energy landscape. The most forward-thinking oil and gas Majors are moving into the electricity space.
There are also opportunities for renewables to complement oil and gas (and metals) extraction. Solar PV has been applied as a mainstream solution to offset diesel consumption for energy-intensive mining operations in places like Sub- Saharan Africa, Australia, and Chile for several years. 2019 should see further efforts by oil and gas companies to reduce their own emissions, with solar PV well-placed to capitalise.