Vivint Solar has received $100 million of tax equity financing, to install more than 55 MW of residential solar energy systems.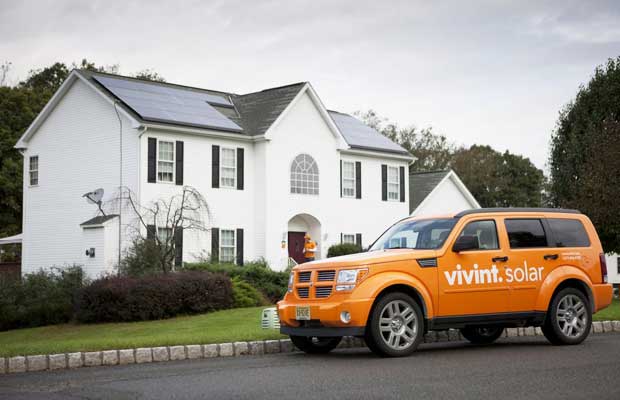 Vivint Solar, a leading full-service residential solar provider, announced it has received commitments for an additional $100 million of tax equity financing, which will enable it to install more than 55 megawatts (MW) of residential solar energy systems.
"We believe this tax equity raise, along with the recent $360 million multi-party forward flow funding arrangement, reflects the capital markets' and our investors' continued confidence in our sustainable growth model," said David Bywater, CEO of Vivint Solar. "We are committed to not only delivering results to our investors but also helping more homeowners access our solar energy systems."
The syndicated tax equity commitment comes from RBC Capital Markets and co-investors arranged by RBC's Tax Credit Equity Group. The investment commitment is expected to allow the Utah-based company to design and build low-cost, clean energy systems for over 8,000 new residential customers.
"Vivint Solar has a leading residential solar platform that we are pleased to support with our tax equity capital alongside that of our co-investors," said Julian Torres, a Director at RBC. "This transaction is a credit to the teamwork across the RBC platform and highlights our unique capabilities of direct investing in and syndication of renewable energy tax credits."
The residential solar solutions provider operates in 22 states and has raised more than $4.6 billion in cash equity, tax equity and debt from institutional investors, private equity firms and major Wall Street banks since its inception in 2011.
"The ongoing commitment of our investor partners supports our growth and plays an essential role in enabling us to expand our residential solar business," said Thomas Plagemann, Chief Commercial Officer of Vivint Solar.
In August 2018, we reported that the company had introduced 'solar leases' for Florida's public aspiring to fetch power requirements from solar energy, following the permission from the Florida Public Service Commission.