Following the investment, the company will become the largest shareholder in SolarArise.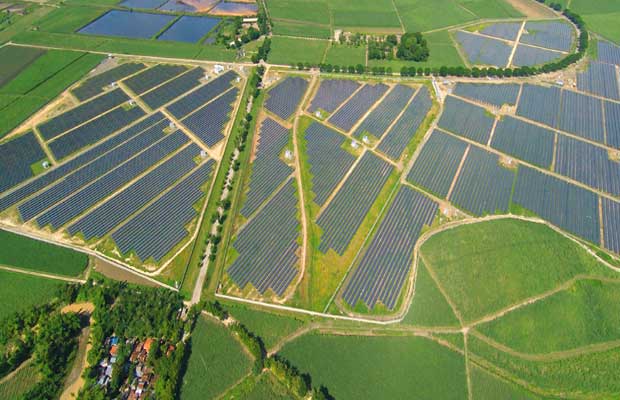 ThomasLloyd has acquired a significant stake in solar project developer SolarArise India Projects (SolarArise), which currently owns and operates 130 MW of grid-connected solar power projects in India.
The company's investment is expected to support it's expansion of its solar energy capacity by approximately 250 MW.
Further, these projects will be a combination of government and state sector projects as well as selected private sector projects, benefiting from long-term power purchase agreements (PPAs).
Following the investment, the company will become the largest shareholder in SolarArise.
The investment will be from ThomasLloyd Cleantech Infrastructure Holding GmbH, ThomasLloyd Cleantech Infrastructure Fund SICAV and ThomasLloyd SICAV-Sustainable Infrastructure Income Fund.
This is ThomasLloyd's first renewable energy investment in India, and beyond the current identified portfolio, ThomasLloyd has the scope to expand capacity in excess of 1GW of grid-connected solar for the fast-growing domestic Indian market.
Commenting on the stake acquisition, ThomasLloyd, Managing Director Merchant Banking, Nandita Sahgal Tully said, "This partnership will fuel our ambitions to tap into the incredible opportunity in the Indian renewables sector and to be involved in the setup of greenfield solar assets across several states. Our strategy has always been to build a portfolio consisting of high quality, medium-sized, grid connected assets with long term diversified PPAs. We look forward to working with the management team and other stakeholders to achieve this target."
"Building on our track record of impact investing in Southeast Asia we believe this is an important investment in addressing the growing energy needs of India in a sustainable and environmentally responsible manner. We support the Government's renewable energy target outlined in their National Solar Mission of 100GW installed solar capacity by 2022," commented Michael Sieg, Chairman and Group CEO, ThomasLloyd.