Tata Power Solar has received a Letter Of Award (LOA) from NTPC for the development of a 250 MW solar project under the CPSU scheme.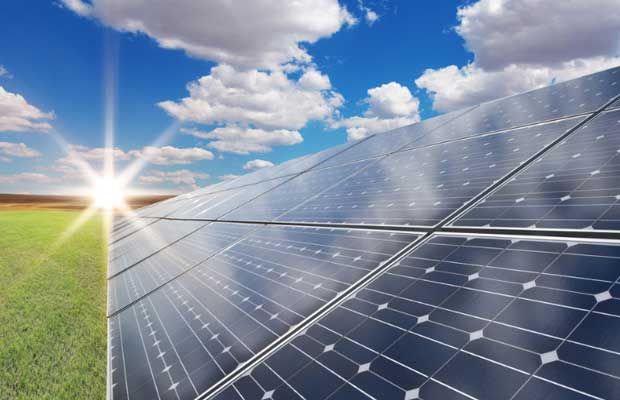 Tata Power Solar Systems Ltd, India's largest solar energy company and a wholly-owned subsidiary of Tata Power, has received a Letter Of Award (LOA) from NTPC for a 250 MW solar project under the CPSU scheme.
The total value of the order is Rs 1,505 crore and the completion period is 20 months. With this order, the order book of Tata Power Solar stands at approximately Rs. 7600 crore including external and internal orders.
"It is Tata Power Solar's biggest single order from a third party. Aligning with the Government's 'Make in India' mission and bringing together our core strengths in domestic manufacturing and EPC services over the last two decades" said Praveer Sinha, CEO & MD, Tata Power.
Under the CPSU scheme, only domestically manufactured cells and modules would be used for the project.
"This is a prestigious project for us and we are thankful to NTPC for reinforcing their confidence in our capabilities. It consolidates our commitment towards "Make in India" and underscores our competitive & quality offering as a leading EPC player in the country," said Ashish Khanna, President-Renewables.
In November 2019, Tata Power Solar had also received a Letter Of Award from NTPC to develop a 105 MW floating solar project in Kayamkulam, Kerala. This Rs 343 core project, required to be commissioned not later than 21 months, includes a three-years Operation and Maintenance (O&M) component. Kayamkulam project is one of the most prominent floating solar projects in the country.
In December 2019, the firm had reported that it had maintained its number one position in EPC rooftop solar players for the sixth consecutive year in a row as per the recently published India Solar Rooftop report 2019 by Bridge to India.
Speaking on the ranking Khanna had said at the time that, "we are delighted to have retained this leadership position for the sixth year in a row and contributed to the solarisation of the country in a big way.