Solar Thermal Federation of India (STFI), an industry body of solar thermal manufacturers, has successfully completed its journey of a decade on Thursday.
The organization was formed on June 4, 2010, with the objective of improving the interface with the Government agencies on policies and legislations, creating product standards, collecting and maintaining industry data and penetration by way of market development and awareness programmes.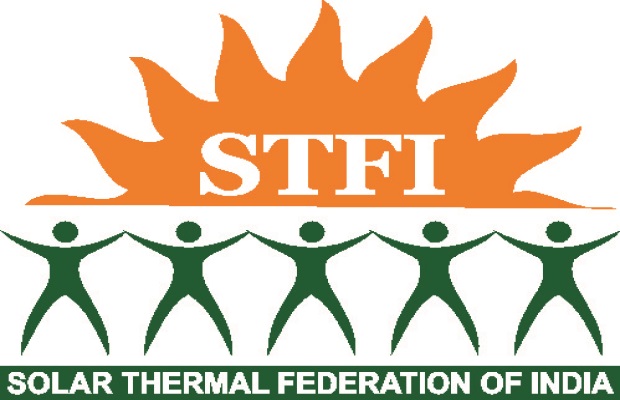 On the occasion, Raj Kumar Singh, Minister for Power and New and Renewable Energy (MNRE), has conveyed his greetings and said "It is heartening to note Solar Thermal Federation of India has completed 10 years of its being. I am given to understand that India was ranked as the third fastest-growing solar thermal market in 2019. The solar thermal manufacturers are congratulated for this achievement. My best for the future and may you continue to grow."
During past 10 years, India has achieved significant solar thermal business and maintained its position amongst the top 5 countries globally with cumulative installations of more than 16 million m2 saving more than 10,000 GWh of electricity and abated so far nearly 8 million tons of CO2.
Additionally, in 2019, India became the third-largest market after China and Turkey in solar water heaters with a remarkable 1.52 million m2 without any incentives.
Significantly, in the industrial heating segment, India is the only country to have successfully demonstrated the use of solar thermal in multiple industry segments and is now the role model for the world.
Commenting on the successful 10 years journey, Surendra Kumar, Chairman of STFI, said that "the united voice has been the reason for successful completion of our 10 years and our solar thermal industry will play a crucial role to contribute towards achieving the climate change goals."
"As a national apex solar thermal industry body it has been successfully implementing Government of India schemes and maintaining close coordination between policy makers, industry and the consumers," commented Mangal Akole, Former Chairman.
On the idea of the formation of the organization, while talking to Saur Energy, Jaideep Malaviya founder of STFI and serving as Secretary General since then, commented: "it was a challenge thrown open to me and I delivered my best to showcase the intensity of solar thermal and will continue to do so."
He further added, "today our industry members control nearly 85 per cent of the market."
While discussing the significant milestones that STFI achieved during the decade, Malaviya said, "our few achievements include – preparing roadmap of solar thermal in India until 2022; initiating and operating National solar energy tollfree Helpline; launching of India's only solar thermal newsletter; combating industry-related issues on taxes and subsidies; accelerating industrial process heating programme; assisting Bureau of Indian Standards (BIS) in developing product standards; initiating quality standards to protect consumer interest; creating knowledge documents and developing specific websites for water heating and industrial process heating."