Scatec Solar is launching a new service that will offer industrial players in emerging markets access to flexible, reliable and low-cost power through solar plant leasing.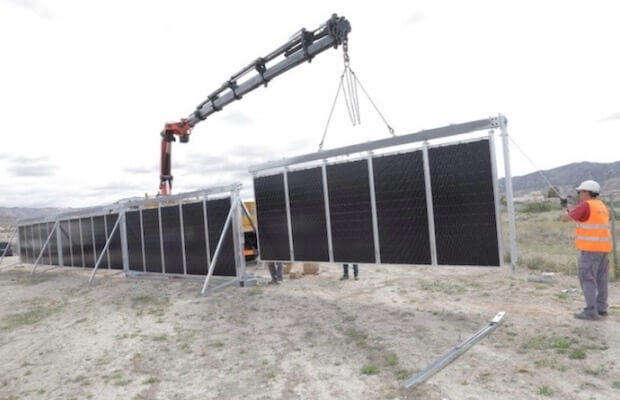 The new service, called Release- by Scatec Solar, offers companies flexible leasing agreements of pre-assembled solar and battery equipment, from 1 to 20 MW capacity. The solution is particularly attractive for companies in remote locations that rely on diesel-driven power generators but would like access to cost-efficient and clean energy. At present, approximately 600 GW of large-scale diesel-driven power systems are installed globally. This represents a significant market opportunity for smaller-scale solar power.
"Scatec Solar is renowned for financing, building and operating large-scale solar plants. Hence, offering smaller-scale plants that require a limited upfront investment for the customer is a natural step in expanding our emerging markets offering. This ingenious pre-assembled and containerised solution, combined with a financial leasing model, allows us to provide a highly competitive solution to this end of the market", said Raymond Carlsen, CEO of Scatec Solar.
The company has partnered with UK-based Cambridge Energy Partners to deliver the container-based tracker solution. The bifacial solar panels are pre-assembled and will be shipped in containers, delivered and installed at customers' sites. The modular system enables scalability, quick installation and redeployment.
A battery storage solution is an integral part of the Release offering. The batteries can either be utilised to optimise diesel and solar uptake by reducing spinning reserve and optimising load, or to shift load from day to night. Release has framework agreements in place with Tesla and DEIF for the supply of batteries with an integrated solution.
Given the ease of redeploying the solar plants, the service offers flexible contract duration for customers.
"The combination of a leasing agreement and flexible contract length greatly reduces the customer's financial liabilities. Furthermore, using the customers own site for the solar plant means that fewer permits and licenses are required, which combined with our pre-assembled product results in shorter preparation and installation time", Carlsen added.
"Essentially, we are making solar as simple as possible, while at the same time providing end-users with a highly reliable power source", says Carlsen.
Initially, Release will target the African market with its new solar power plant solution. A broad pipeline of projects is already under development with a diversified range of customers. Release's African operation has been established in partnership with Norfund. Scatec Solar will operate and manage the operations with a dedicated team based on proven capabilities. Release is currently also developing opportunities in Asia and Latin America.