A new report has highlighted that Saudi Arabia is set to become the largest market for wind power in the Middle East by early 2020s.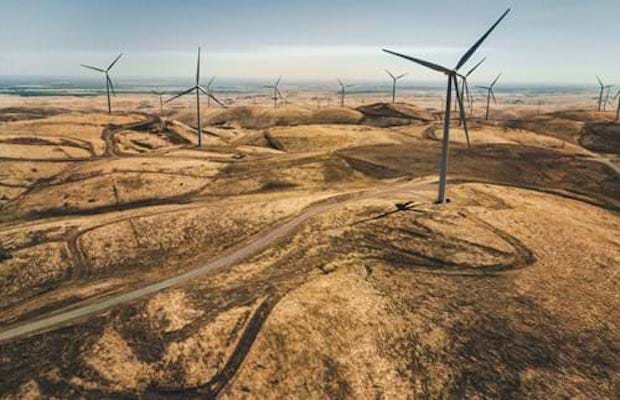 According to the report 'Middle East Wind Power Market Outlook, 2019-2028',  recently released by consultancy firm Wood Mackenzie, developers in Saudi Arabia are expected to build 6.2GW of wind capacity – 46% of the region's total wind capacity addition – between 2019 and 2028.
Commenting on the findings, Sohaib Malik, Wood Mackenzie Power & Renewables Senior Analyst, said: "The integration of renewables in Vision 2030's objectives underlines strong political commitment within Saudi Arabia. The level of Saudi ambition for wind and solar PV varies significantly, despite the cost parity between both technologies during the first round of tenders in 2018.
"The 300MW Sakaka PV project was awarded to ACWA Power at 23.4 USD/MWh and the 400MW Dumat Al Jandal wind project at 21.3 US$/MWh to EDF/Masdar. Despite offering comparable prices and more rigorous industrial development opportunities, the wind power capacity target is set at 16GW by 2030 and solar PV at 40GW, indicating the government's preference for the latter. Moving forward, the Renewable Energy Project Development Office (REPDO) will award 850MW of wind capacity in 2019, which is expected to be commissioned in 2021-2022, and increase the local content requirement in future tendering rounds."
Despite growth projections and imminent regional leadership, the report predicts that the kingdom will fall short of its current 2030 renewables target.
"A central concern is the PIF's lack of track record in the renewables sector and its limited in-house sectoral expertise. There is little doubt about its financial muscle, however, its past investment strategy focused on established firms in traditional industries. Aspirations to develop a value chain for wind and PV technologies locally is a different ball game and requires the PIF to acquire new capabilities for effective oversight of these ventures," said Malik.
However, the regions unpredictability when it comes to the wind power sector is expected to stay. Strong positive growth, driven by Jordan and Iran, in 2018 is expected to reverse in 2019. However, the report sees regional demand returning to steady growth post-2020.
"In 2018, developers added 185MW and 63MW of wind capacity in Jordan and Iran, respectively, compared to 53MW of capacity across the entire region in 2017. The completion of the 89MW Al Fujeij and the 86MW Al Rajef projects in 2018 indicates that Jordan has 375MW of the region's operational 675 MW wind capacity. Iran followed with 278MW of installed capacity at the end of 2018. A slowdown in 2019 is expected, as project development activity softens in Iran. Additionally, delays in awarding the 400MW Dumat Al Jandal project in Saudi Arabia will limit annual capacity additions to 184MW.
"A maturing project pipeline within the region supports the 2020-2021 outlook. Saudi Arabian demand serves as the foundation for regional demand. Regional demand diversification is also occurring, with Lebanon set to add 200-400MW to its existing permitted capacity pipeline of 202 MW in 2019. These developments pave the way for the addition of 2GW of wind capacity between 2019 and 2021," added Malik.