REIL has issued a tender for the installation of 2 MW rooftop solar projects at various government buildings in Jaipur.
Rajasthan Electronics and Instruments Limited (REIL) has issued a tender, seeking bids from eligible bidders for the installation of 2000 kWp (2 MW) grid-connected rooftop solar projects at various government buildings in Jaipur.
The scope of work for the selected bidders will include the site survey, all design & engineering, procurement, testing at manufacturers works, inspection, packing and forwarding, supply, receipt, unloading and storage at site, associated civil works, services, permits, licences, installation and incidentals, insurance at all stages, erection, testing and commissioning of the rooftop solar systems. The developers will have a period of  10 weeks from the handing over of the project and materials to complete the work on the project.
The last date for bid submission is September 3, 2019, and the techno-commercial bids will be opened on the following date i.e. September 4, 2019. All bidders must submit an Earnest Money Deposit of Rs 1 lakh along with their bids.
As per the tender, a majority of the materials required for the installation of the rooftop systems will be provided by the REIL to the successful bidders.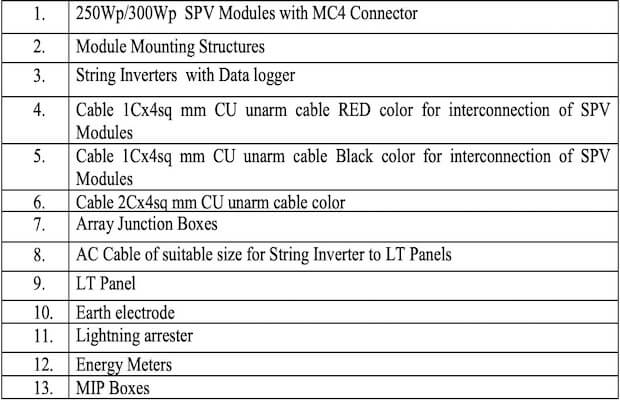 To be eligible for participating in the bidding process, the bidders must have experience in installation and commissioning of at least one single project of 30 kWp grid-connected solar PV power plant and a cumulative 100 kWp capacity for such projects. Financially, the bidders should have a minimum turnover of Rs 10 lakh/year in the last three financial years.
In July, REIL had invited bids from interested parties for the installation of solar PV power plants with capacities ranging from 250 kW to 2 MW or more at various locations/substations of Maharashtra State Electricity Distribution Company (MSEDCL) in the state of Maharashtra.
REIL has been involved in nearly all the sectors with its recent tender activity which ranges from EV charging infrastructure setup, solar street lights, manufacturing and supply of solar panels and a solar plus storage project at Andaman and Nicobar Islands.