The minister in his acceptance revealed that India is targeting complete electrification of its railway network over the next four-five years, which will make it the largest electrified rail network in the world.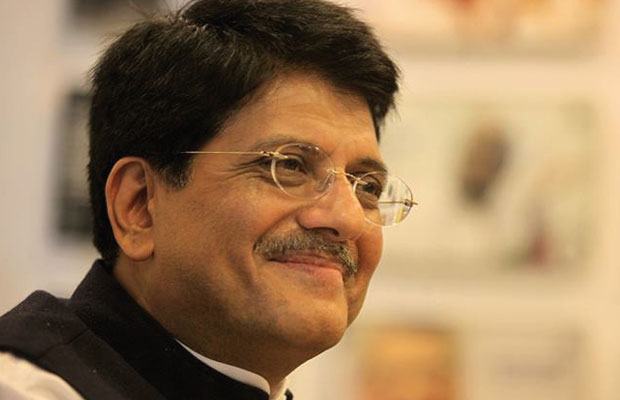 The Kleinman Center for Energy Policy at the University of Pennsylvania has presented its fourth annual Carnot Prize for achievements in energy policy to Piyush Goyal, India's former minister of power and of renewables and current minister of railways and coal. The Carnot prize celebrates frenchmat Nicolas carnot, widely regarded as the 'father of thermodynamics', who also made the theoretical model of the Carnot Heat Engine. 
According to the award committee, Goyal was recognised for the work that he did during his tenure, as Power Minister. In charge of a fast-track effort to electrify 18,000 villages in remote parts of India. He was also instrumental in reforming India's power markets and expanding renewable energy.
"The international achievements of Minister Goyal are remarkable," said 2016 Carnot Prize winner Fatih Birol, executive director of the International Energy Agency (IEA). "Minister Goyal rolled out India's comprehensive power sector reform, oversaw the world's biggest and most successful LED lighting program, and deployed renewable energy sources. He also helped millions of Indians gain access to electricity. It is perhaps, one of the largest successes in the history of electrification," said Birol.
"It is both a personal honour as well as a tribute to the efforts of all involved in this great work throughout India to be recognised with the Carnot Prize by the University of Pennsylvania," said Goyal.
Following the event, Goyal announced that he will donate the prize money of $25,000 to the International Solar Alliance (ISA) to institute an award for organisations working with children with special needs and the ones maximizing use of solar energy.
"I dedicate the Carnot Prize to the lakhs of Indians engaged in the energy and mining sector and the visionary guidance of Prime Minister Narendra Modi for transforming us from an energy-short nation to a power-surplus nation," Goyal said.
As a part of his acceptance speech, the Union Railways Minister also said that India is targeting complete electrification of its railway network over the next four-five years, which will make it the only such large rail network in the world.
He said that over 4,000 km of railway tracks were electrified last year, which would increase to 6,000 km this year. "Till five years ago, we used to be able to electrify only 600 km every year," he added. 
Rail electrification will serve the dual purpose of taking off diesel engines, as well as providing higher demand for large parts of India's power sector, which lie idle, due to poor paying capacity of discoms. With capacity addition in renewables, it is becoming even more important for the country to have a predictable base load requirements, which will enable more effective use of these assets, especially gas based power stations.