NTPC has issued a tender for the operation and maintenance of 15 MW solar energy plant in Singrauli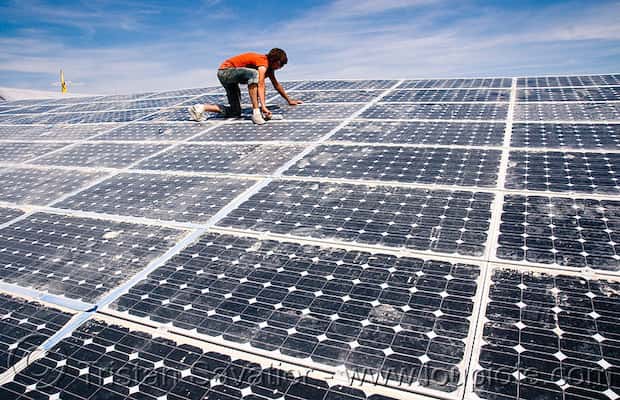 NTPC Limited has issued a tender for the job contract for operation and maintenance of the firms' 15 MW solar energy plant in Singrauli, Madhya Pradesh.
The scope of work for the selected riders will include the round the clock deployment of a graduate engineer and one highly skilled technician in each shift for smooth and safe operation and monitoring of the plant. The continuous monitoring of various parameters of Solar Plant and hourly logging of all-important operational parameters. Preparation of walk down checklist and reporting to EIC or his authorised representative. And the removal of any type of faults in the system as early as possible to ensure the plant availability up to 100 percent, amongst other responsibilities for the smooth operation of the plant.
The period of the work is 90 days, however, that can be extended and the decision will be at the dispersion of NTPC.
The last date for bid submission is November 30, 2019, and the techno-commercial bids will be opened on the same date. There is no provision for payment of Earnest Money Deposit in the tender for prospective bidders. The estimated cost of the work is Rs 14.35 lakh.
Last week, NTPC had issued another tender for providing comprehensive operation and maintenance services for another block 15 MW of the firm's solar power project in Singrauli, Madhya Pradesh. As per the tender, the selected firms' had to ensure that a minimum of 16 unskilled workers per day are all the 62,640 solar panels six days a week.
The last date for bid submission on the tender is November 27, 2019. And all prospective bidders also had to submit an EMD of Rs 2 lakh along with their bids. 
In October, Bharat Heavy Electricals Limited (BHEL) had issued a tender, seeking bids from eligible companies for carrying out the operation and maintenance (O&M) work for a 50 MW solar power plant at NTPC Mandsaur in Madhya Pradesh.