The commission ruled that the retention of the performance bank guarantees by NTPC was illegal and arbitrary.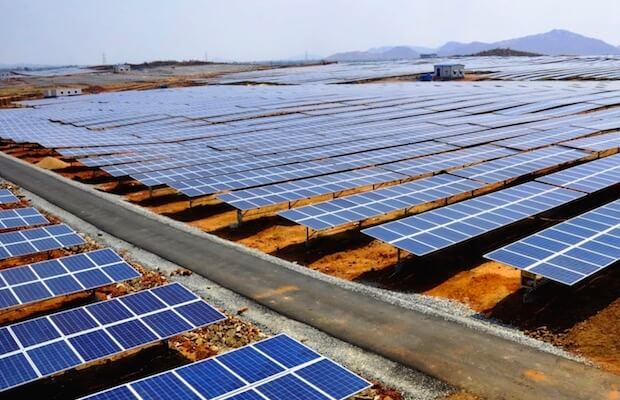 NTPC Ltd. has been ordered by the Central Electricity Regulatory Commission (CERC) to release the performance bank guarantees (PBG) of three independent power producers (IPP) operating in the Bhadla Solar Park in Rajasthan.

The commission responded in response to a petition filed by three IPPs for the payment of their PBGs of a combined Rs 25.5 crore for the development of solar power projects. The commission ruled in favour of the three IPPs – Rising Sun Energy Private Limited, Rising Bhadla 1 Private Limited, and Rising Bhadla 2 Private Limited.
The three IPPs in their petitions had also requested the commission for an extension of time and deferral of the scheduled commissioning date for two solar power projects of 70 MW capacity in Bhadla Solar Park, Rajasthan, executed under the National Solar Mission phase II, batch II, tranche I.
The respondents in the case were: National Thermal Power Corporation Limited (NTPC), NTPC Vidyut Vyapar Nigam Limited (VVNL), Jodhpur Vidyut Vitran Nigam Limited (JVVNL) , Jaipur Vidyut Vitran Nigam Limited (JVNL),  Ajmer Vidyut Vitran Nigam Limited (AVVN) and the  Rajasthan Solar Power Development Company Limited (RSPDCL).
The commission noted in its findings that though the scheduled date was scheduled for May 25, 2017, one 70 MW project was commissioned on September 29, 2017, while another project of 70 MW was commissioned on November 1, 2017. Noting this, it directed the respondents to immediately release the guarantee amounting to Rs 25.5 crore to the three petitioners. The commission also ruled that the retention of the performance bank guarantees by NTPC was illegal and arbitrary.
For the other request, CERC found that there was a total delay of 200 days (101 days due to late allotment of land and 99 days due to late providing of infrastructure for transmission and evacuation of power) due to unavoidable and uncontrollable reasons. These cannot be attributable to the petitioners and therefore are covered under Force Majeure events, the CERC order stated. The petitioners are eligible for the extension of SCOD also as per Article 4.5.1 of the PPA, the CERC order added.
However, the commission dismissed the request of the petitioners for compensation against the blocking of bank guarantee beyond three months by the NTPC, for a loss to the tune of Rs 1.54 crore.
For more information click here.