NTPC had won 769 MW capacity in SECI's 2 GW solar auction, and the power utility has since awarded the EPC contract for the project to 4 developers.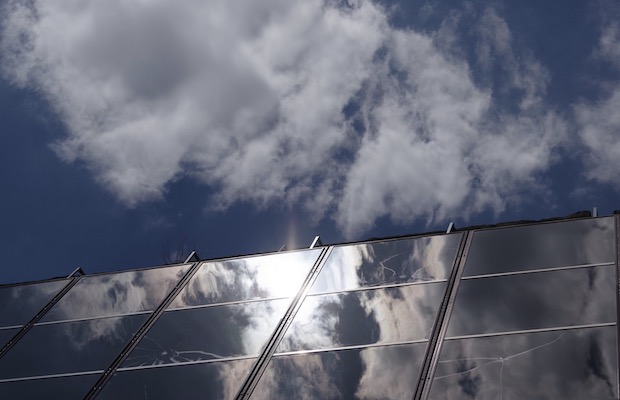 The Solar Energy Corporation of India (SECI) had recently auctioned off 922.4 MW capacity from its 2 GW CPSU solar tender. NTPC Ltd. had emerged as the biggest winner in the auction, winning 769 MW capacity. And the state-owned power utility has since conducted its own auction to award the Engineering, Procurement, and Construction (EPC) contract for the project to 4 developers.
According to market sources, the 4 developers which have won the contracts are Tata Power, Adani Infra, Refex Energy and Hild Energy. The projects were awarded based on the project costs quoted and via bucket-filling method.
Tata Power won 250 MW capacity after quoting the lowest bid amount of Rs 23.22 lakh per MU. Hild Energy won 100 MW capacity with its Rs 23.23 lakh bid. Refex Energy bid Rs 24.33 lakh and was awarded 100 MW capacity and finally, Adani Infra that bid Rs 25.15 lakh and was awarded 269 MW capacity after quitting for 300 MW capacity.
Recently, in the SECI auction, the nodal agency had conducted the reverse auction for the tender, and allocated projects through the Viability Gap Funding (VGF) route, with bidders quoting VGF amounts (per MW).
In total, 922.4 MW capacity was awarded to six bidders through the reverse auction process. State-owned NHDC Ltd. was awarded 25 MW capacity after quoted the lowest VGF amount of Rs 55 lakh/MW. The biggest winner in the project was NTPC ltd. which walked away from the auction with 769.4 MW capacity after having quoted the highest VGF of Rs 70 lakh/MW for setting up of 922.4 MW projects, which was also the maximum limit set by SECI.
Other winners included, Delhi Metro (DMRC) which was awarded 3 MW (Rs 69.75 lakh), Singareni Collieries (SCCL) with 90 MW at VGF of Rs 60 lakh/MW, Assam Power Distribution Company with 30 MW for VGF Rs 68 lakh/MW, and Nalanda University with 5 MW capacity at 69.95 lakh/MW.
In June, NTPC had released a second tender for 1 GW of solar power under the CPSU program. Barely a week after the RfS request that the company had issued for 1 GW capacity a week earlier.