India generated over 81 thousand million units (MU) of solar power in the last three financial years, minister RK Singh informed the Rajya Sabha.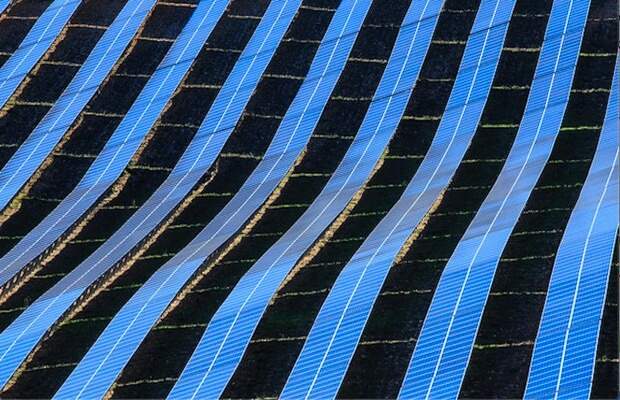 India generated over 81 thousand million units (MU) of solar power in the last three financial years (2016-17 to 2018-19), Minister of State for Power and New and Renewable Energy, RK Singh, informed the Rajya Sabha.
Answering a question on whether there was any decline in the amount solar power produced in the last financial year due to the imposition of the safeguard duty, the minister stated that the sector witnessed no slowdown in generation capacity. And that according to data furnished by the Central Electricity Authority (CEA), there was an increase in the power generated from solar power plants by 13,797 MUs in the financial year (18-19) from the previous year (17-18).
"No, Sir. There was an increase of 13,797.13 MU in the solar power generation in 2018-19 as compared to the year 2017-18," the minister stated in his written response.
In his response, the minister also highlighted the rate of safeguard duty imposed on solar panels and with it the reasons for its implementation.
The safeguard duty shall not apply to imports of subject goods from countries notified as developing countries except China PR and Malaysia.
The Directorate General of Trade Remedies (DGTR) in its final findings dated July 16, 2019, in their investigation against imports of "Solar Cells whether or not assembled in modules or panels" recommended that the increased imports of these products into India, have caused serious injury and threaten to cause serious injury to the domestic producers of these products and it will be in the public interest to impose safeguard duty on imports of these products into India.
According to the data tabled in the parliament, solar power generation in 2016-17 was 16,499.41 MU, this increased to 25,871.07 MW in 2017-18, ridding on the wave of energy transition initiatives of the government. And in 2018-19 the total generation fell just shy of 40,000 MU, with 39,268.20 MU generated. This increase could largely be accredited to the solar projects that had gone into construction well before the duty announcement in July of 2018. The real slowdown in the generation of solar power due to the duty will perhaps be better gauged by the generation figures from the present and next few years.