Neoen has launched €200 million in senior bonds to finance growth towards the 2021 capacity target of more than 5 GW under construction or in operation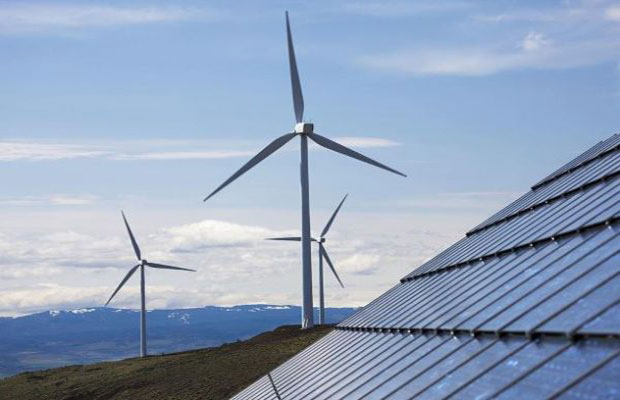 French renewable energy producer Neoen has announced the successful launch of an offering of senior unsecured bonds for a maximum nominal amount of Euro 200 million. The company has revealed that the net proceeds of the offering will be used for general corporate purposes with a view to finance growth towards the 2021 capacity target of more than 5 GW of capacity under construction or in operation.
The proceeds will also be worked into optimising the balance sheet within the guidelines given by the company regarding an average leverage ratio of approximately 80-85 percent of invested capital on an all-in basis including all Group debt, whether corporate, junior or senior project debt.
The Bonds will be issued at par and will bear interest at a rate ranging from 1.250 percent to 1.875 percent from the issue date. And the nominal unit value of the bonds will be set at a premium of 35 percent to 42.5 percent above Neoen's reference share price on the regulated market of Euronext in Paris.
Unless previously converted, exchanged, redeemed or purchased and cancelled, the Bonds will be redeemed at par on October 7, 2024. The bonds may be redeemed prior to maturity at the option of the company and at the option of the bondholders under certain conditions.
The company has also simultaneously announced that its Paradise Park Solar Farm in Jamaica had been successfully energised and has begun commercial operation.
The project, majority-owned by Neoen alongside Rekamniar Frontier Ventures and MPC Caribbean Clean Energy Fund was inaugurated on October 2, 2019.
The 51.5 MW farm based in Westmoreland, Jamaica, was won by Neoen, together with Rekamniar, in a tender launched by the Jamaican Office of Utilities Regulation (OUR). The project now delivers to the country's national utility the cheapest electrical energy ever produced in the country with a base tariff of USD 85/MWh, through a 20-year power purchase agreement.