Maharashtra is all set to get floating solar power generation plants in four dams.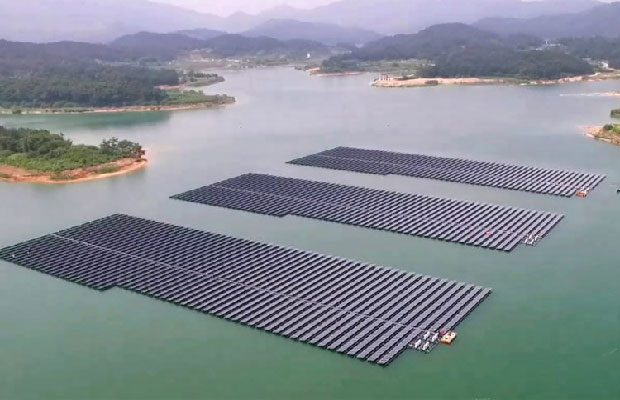 Maharashtra is all set to get floating solar power generation plants in four dams, state Water Resources Minister Girish Mahajan told the Legislative Council.
In a written reply to a question raised by NCP MLC Hemant Takle, Mahajan stated the backwater of Wardha, Bebala, Khadakpurna and Pentakli dams has been selected for setting up the floating solar panels as per the Swiss Challenge method. He said the estimated investment per megawatt is Rs 4.45 crore, with a total installed capacity of 500 MW.
A committee headed by the executive director of the Vidarbha Irrigation Development Corporation (VIDC) is currently scrutinising the detailed project report and drafting the tenders, the minister said. The work to set up the plants is under progress as permitted under the Maharashtra Infrastructure Development Enabling Authority Act, he added.
Recently, in an investor brief, the Vedanta said it is focussing on renewable energy and its group firm Hindustan Zinc plans its "first pilot floating solar to be completed in next 2-3 months." The plant will be located at Ghosunda Dam, near Chittorgarh, Rajasthan.
Earlier in February, Vikram Solar, a leading domestic module manufacturer and solar & EPC solutions provider had announced that it has bagged the project order for a 1 MW Floating solar plant from Hindustan Zinc Limited. The floating plant will contribute to saving water evaporation loss, thus resulting in conservation of water, reduce the development of algae, maintaining the cleanliness of the water, and obviously land.
Floating solar plants are just making their presence felt in India, and data on long term performance remains sketchy at this stage. Besides a 3 MW plant in Visakhapatnam recently, tenders for some bigger projects on the Rihand Dam, for instance, are still stuck, but from all indications, floating solar is firmly on the radar of the government for serious consideration where possible.