Macquarie Green Investment Group has entered into an agreement to acquire a 40% stake in the East Anglia ONE offshore wind farm from Iberdrola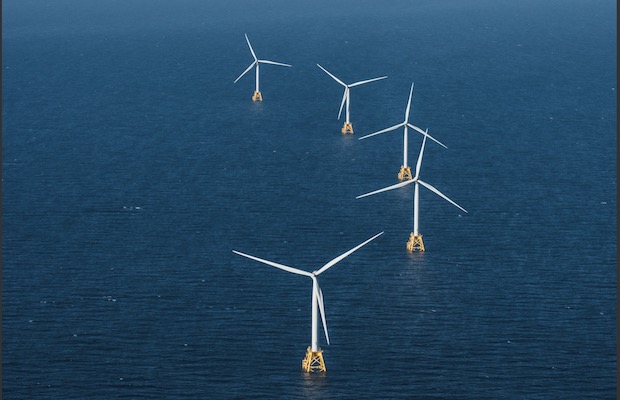 Macquarie Green Investment Group (GIG) has entered into an agreement, subject to the satisfaction of customary completion conditions, to acquire a 40 percent stake in the East Anglia ONE (EA1) offshore wind farm from ScottishPower Renewables (UK) Limited, a subsidiary company of the Iberdrola group. GIG has secured debt financing from the market to assist in funding its investment.
The acquisition reinforces GIG's commitment to accelerating the UK's energy transition and brings the total capacity of UK offshore wind supported by GIG to over 5.7 GW, across 14 projects – equivalent to almost 50 percent of the total UK offshore wind capacity in operations or construction
EA1 is a 714MW development located 43 KM off the UK's Suffolk coast. The project will comprise 102 Siemens Gamesa 7 MW wind turbines, which when fully operational, will produce enough green electricity to power the equivalent of over 600,000 homes annually.
While this is the first time these highly experienced partners have worked together in the UK, Iberdrola's ScottishPower Renewables has been developing EA1 for over 10 years. In 2015, the project was awarded a Contract for Difference by the UK Government, construction started in 2017 and the project's first turbine was successfully installed in June 2019. Full commercial operations are expected to commence in summer 2020.
Edward Northam, Head of GIG Europe, said that the East Anglia ONE is a world class development delivering a huge range of benefits to communities across the UK and that he's delighted that GIG is partnering with ScottishPower Renewables and the Iberdrola group on the project.
Recently, the company also announced that the Macquarie Infrastructure and Real Assets (MIRA), via a Macquarie European Infrastructure Fund 5 led consortium, has agreed to acquire Ocean Breeze Energy, the owner of 400 MW North Sea wind farm BARD Offshore 1, from Unicredit.