Macquarie Infrastructure and Real Assets has agreed to acquire the 400 MW wind farm BARD Offshore 1, from Unicredit.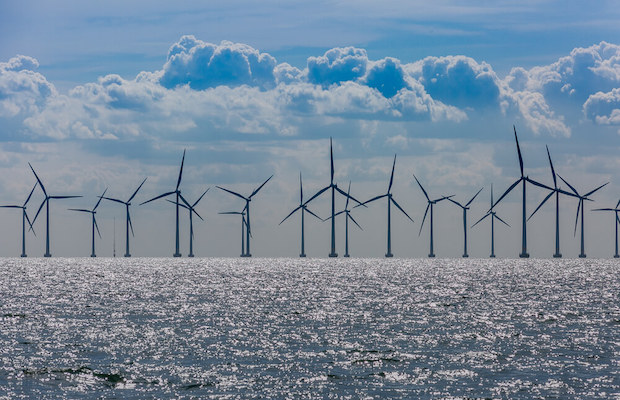 Macquarie Infrastructure and Real Assets (MIRA), via a Macquarie European Infrastructure Fund 5 led consortium, has agreed to acquire Ocean Breeze Energy, the owner of North Sea wind farm BARD Offshore 1, from Unicredit.
The 400MW offshore wind farm is positioned 100 kilometres off the coast of northwestern Germany. Comprised of 80 5 MW wind turbines spread over 59 square kilometres, the project harnesses powerful North Sea winds to supply the equivalent of approximately 463,000 households with clean electricity each year.
Leigh Harrison, Head of MIRA EMEA, said that offshore wind is playing a significant role in Germany's ambitious Energiewende.
"We look forward to supporting the country's transition to increasingly clean energy resources through our investment in BARD Offshore 1 – leveraging our extensive green energy experience to ensure it remains a source of sustainable and clean electricity for German households and industry."
BARD Offshore 1 was Germany's first commercial-scale offshore wind farm when it entered operation in 2013. Following its initial years of operation, the project was named Germany's most productive offshore wind farm.
MIRA is the world's largest infrastructure manager and a major investor in renewable energy – managing investments in 13.4 GW of green energy projects around the world. In Europe, MIRA manages investments in approximately 5 GW of hydro, offshore and onshore wind capacity across the United Kingdom, Italy, France, Spain and Portugal.
In July, Lincoln Clean Energy (LCE), a subsidiary of Ørsted and a leading developer of U.S. renewables, has announced that it has acquired a 103 MW construction ready wind project in Butte County, South Dakota. LCE purchased the project from Pattern Energy Group, an independent renewable energy company with wind and solar assets in the United States, Canada, and Japan.
In March, we reported that Royal Dutch Shell has teamed up with energy solutions company Eneco and builder Van Oord to develop two wind farms in the Dutch part of the North Sea.