JinkoSolar has supplied 300 MW of its high energy density Tiger panels for an ultra-high voltage demonstration plant in China.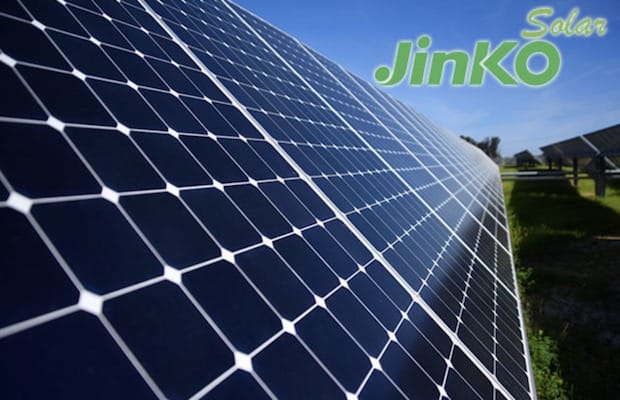 JinkoSolar, one of the largest and most innovative solar module manufacturers in the world, has announced that that it has supplied 300 MW of its high energy density Tiger panels for an ultra-high voltage demonstration plant in Qinghai Province, China.
The Qinghai Ultra High Voltage Demonstration Plant is the first ground-mounted utility project in the world to install JinkoSolar's Tiger panels which have 20.4% module efficiency. JinkoSolar's efficient Tiger series deliver value as a result of a unique tiling ribbon that improves reliability and efficiency and outperforms conventional panel yield in real-world conditions such as partial shading and elevated temperatures.
Kangping Chen, CEO of JinkoSolar, said that as a top global module supplier, the firm is constantly innovating and improving the quality products and "I am proud to have the opportunity to demonstrate their effectiveness by installing them for the first time on a ground-mounted utility project. Our Tiger panels are some of our most sought-after products due to their application of unique tiling ribbon technology which removes any gaps between the cells, improving reliability and efficiency."
Recently, we had reported that the firm delivered to X-ELIO, a leading company dedicated to the development, construction and operation of photovoltaic plants, 950 MW of its ultra-high efficiency Cheetah 72 cells solar modules to be installed at different projects across Spain and Mexico.
Out of the 950 MW to be installed, 575 MW of the PV panels will be used in 12 project sites namely in Spain including Ciudad Real, Badajoz, Albacete, Murcia, Almería, Sevilla, Cartagena, Valencia and Segovia, and over 375 MW will be deployed in two different project locations in Mexico, with 118 MW and 257 MW destined for Veracruz and Navojoa, respectively.
In September, the firm had reported that it has signed a module supply contract with EPC contractor METKA EGN, for 300 MW of company's ultra-high efficiency Cheetah modules to be installed at a large-scale 'Talasol' solar power plant in the municipality of Talaván, Cáceres, Spain.