JinkoSolar has announced that it has been recognised as one of the China National Manufacturing Champion by the MIIT and CFIE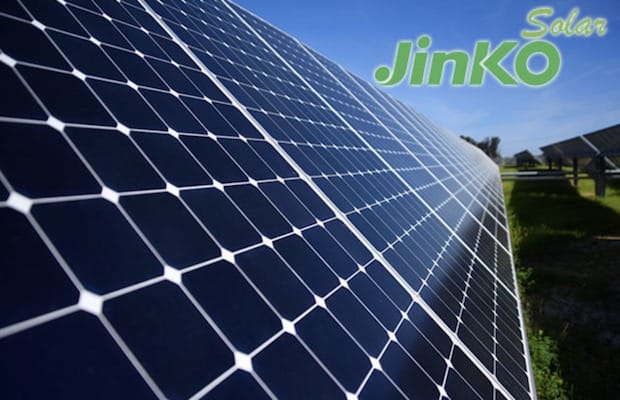 JinkoSolar, one of the largest and most innovative solar module manufacturers in the world, has announced that it has been recognised as a China National Manufacturing Champion.
The selection of the enterprises is organised jointly by China's Ministry of Industry and Information Technology (MIIT) and the China Federation of Industrial Economics (CFIE) and is part of an initiative under the Made in China 2025 strategic plan of the Chinese government that aims to complete the enhancement of 200 Manufacturing Champion enterprises in various market segments by 2020.
"Manufacturing Champions" are defined as enterprises focusing on specific manufacturing segments for the long-term, with internationally leading technology, and the market share of a single product among the top 3 globally. Awarded enterprises enjoy priority application for a series of programs with funding from the government, including technical support, industrial foundation development (key components, materials, and processes), major special projects and energy conservation and emission reduction.
JinkoSolar was recognised along with 52 other "Manufacturing Champions" in the latest published list by the MIIT and the CFIE for its excellence in the manufacturing of its major product, solar modules.
"Our commitment to nurturing technological innovation and quality improvements underpins this accomplishment and being recognised is a tribute to all our employees globally who collaborate to maintain our high-quality manufacturing capabilities," commented Kangping Chen, CEO of JinkoSolar.
"We would also not have received this recognition without the trust and support of our diversified international customer base spread across 100 countries and regions and our outstanding global sales and marketing network," he added.
Recently, we reported that the company is expanding its high-efficiency mono wafer production capacity at its production facility in Leshan, Sichuan Province, with an additional 5 GW.
The firms' mono wafer production capacity is expected to expand to 18 GW once phase Ⅱ of the capacity expansion is complete. The full production of the additional 5 GW of production capacity is expected to begin during the second quarter of 2020. The first phase of the 5GW of the capacity expansion project began production in the second quarter of 2019 and has already reached full capacity.