JinkoSolar has signed a module supply contract with METKA EGN, for 300 MW of Cheetah modules to be installed at the Talasol solar plant in Spain.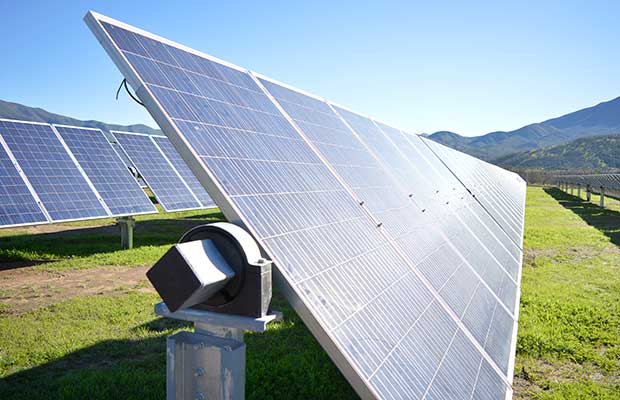 JinkoSolar, one of the largest and most innovative solar module manufacturers in the world, has announced that it has signed a module supply contract with EPC contractor METKA EGN, for 300 MW of company's ultra-high efficiency Cheetah modules to be installed at a large-scale 'Talasol' solar power plant in the municipality of Talaván, Cáceres, Spain.
Frank Niendorf, general manager of JinkoSolar Europe said that the Talasol project will create a benchmark in Europe in terms of competitively-priced and subsidy-free solar power. It is also one of the largest utility-scale projects ever built in Europe and JinkoSolar is very proud to be a part of such a milestone.
"Cheetah modules are widely accepted by the market and has become industry standards. We are delighted that METKA EGN, one of the most professional and experienced EPCs developers globally, has once again placed their trust in the superior quality and reliable performance of our solar modules for this impressive new project in Spain," he added.
Nikos Papapetrou, CEO of METKA EGN claimed that the 300 MW Talasol project is a landmark venture not only in Spain but for the whole of Europe.
"We have our full trust in JinkoSolar, one of the leading companies in the solar industry, as our strategic module supplier and are confident that they will deliver their high-performance, durable and reliable modules on time which will help produce long-term sustainable renewable energy," he said.
Recently, we had reported that Daqo New Energy had signed a two-year polysilicon supply agreement with JinkoSolar. Under the terms of the supply agreement, Daqo will supply JinkoSolar with 12,000 to 14,400 MT and 15,600 to 21,600 MT of polysilicon during the calendar year 2020 and 2021, respectively. Prices will be determined on a monthly basis according to market pricing.