JinkoSolar has reported its financial results for the Q4 and full-year 2019. The firm has reported that total solar module shipments were 14.3 GW.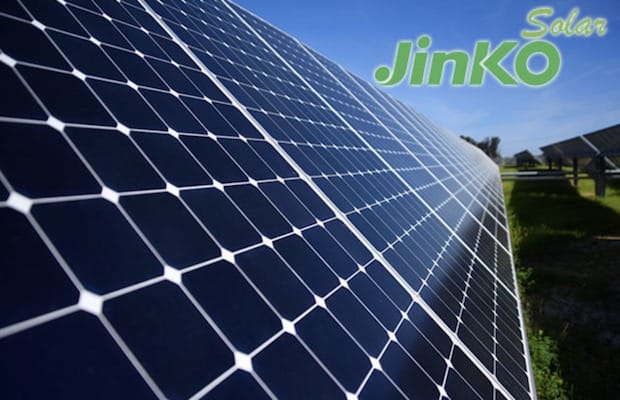 JinkoSolar Holding, one of the largest and most innovative solar module manufacturers in the world, has announced its unaudited financial results for the fourth quarter and full-year ended December 31, 2019. The firm has reported that total solar module shipments were 14.3 GW, an increase of 25.6 percent from 11.4 GW for full year 2018.
Furthermore, the firm reported that total revenues were USD 4.27 billion, an increase of 18.8 percent from USD 3.57 billion for full-year 2018.
Kangping Chen, JinkoSolar's chief executive officer said that "JinkoSolar's growth story continues to progress strongly and I couldn't be prouder of our very strong performance during the quarter in which solar module shipments, total revenue and gross profit all hit record highs."
For the fourth quarter, the company has reported module shipments were 4,538 MW, an increase of 36 percent sequentially and 25 percent year-over-year. Total revenues during the quarter were USD 1.37 billion, an increase of 27 percent sequentially and 23 percent year-over-year, while gross profit hit USD 250 million.
"We are benefitting from the rapid expansion of our mono wafer production capacity during the second half of 2019 and our industry-leading integrated cost structure, which has ideally positioned us to drive growth throughout the full year 2020 where we expect solar module shipments to increase by approximately 35 percent," Chen said.
The company has also stated that the technological transformation towards a high-efficiency portfolio of products is now complete – with mono wafer production capacity is expected to be fully ramped up to 18 GW by April 2020. And, those high-efficiency mono shipments are expected to account for close to 100 percent of total shipments in 2020.
Speaking about the impact of the COVID-19 "Coronavirus" outbreak, Chen said the outbreak of COVID-19 across China affected certain raw materials supply and logistics during the first quarter of 2020, causing some module shipments to be postponed to the second quarter of 2020.
"In response to the outbreak, we implemented a number of initiatives to ensure business continuity, including ensuring the safety and health of our employees and minimizing the impact of the outbreak on production and delivery by stocking up on critical raw materials and optimising production and logistics. Our supply chain and logistics were temporarily affected by the outbreak early in the first quarter of 2020 but has improved significantly. Our current capacity utilisation rate has already recovered to 100 percent. We estimate that approximately 400 MW to 500 MW of our solar module shipments in the first quarter will be postponed to the second quarter, causing shipments in the second quarter to increase significantly. We believe our shipments and capacity expansion plans for the full year 2020 will not be impacted by the outbreak."