Greenbacker Renewable Energy has announced that it has completed a tax equity financing commitment with Morgan Stanley Renewables Inc.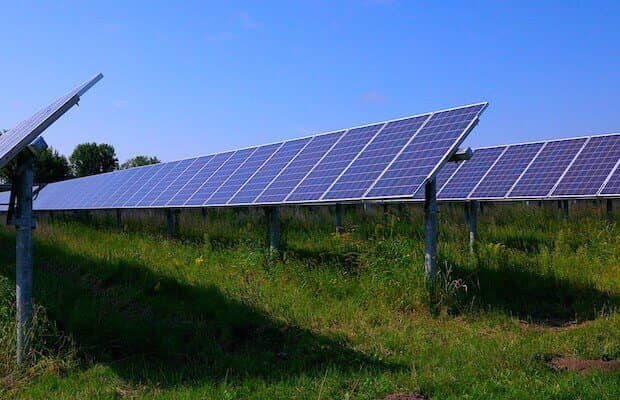 Greenbacker Renewable Energy Company has announced that it has completed a tax equity financing commitment with Morgan Stanley Renewables Inc. The tax equity financing will be placed on a diversified portfolio of solar commercial and industrial (C&I) and small-scale utility projects Greenbacker acquired in 2019, with an aggregate capacity of approximately 95 MW. Pricing details for the agreement were not disclosed.
"The Morgan Stanley tax equity commitment provides a unique solution to our C&I and small-scale utility construction portfolio" stated Charles Wheeler, CEO of Greenbacker. "This commitment marks the beginning of a long-term relationship with Morgan Stanley, and we look forward to growing this relationship in the future."
"We are proud to partner with Greenbacker to continue investing in the development of clean, renewable energy sources for various cities, towns and communities across the U.S" stated Jorge Iragorri, Managing Director at Morgan Stanley.
In January, we had reported that Greenbacker Renewable Energy has announced that, through a wholly-owned subsidiary, it has signed the rights to an approximately 110 MW portfolio of solar projects located in Greene and Albany counties, New York from Hecate Energy. Construction and equipment procurement of the facilities commenced in 2019, with closings to take place throughout 2020 and the facilities are expected to achieve commercial operations in 2021.
Once operational, the NY Solar Portfolio will generate enough electricity to power approximately 23,000 homes.  The portfolio will sell a portion of the renewable energy credits generated to an investment-grade off-taker through a 20-year fixed-price contract and will sell the remaining portion of energy and REC attributes generated to two utilities through fixed-price 20-year contracts. 
With the addition of the NY Solar Portfolio assets following all three project closings, the firm will own 731.5 MW of generating capacity (including assets that are to be constructed), comprising of 177.2 MW of wind facilities, 542.3 MW of utility-scale and distributed solar facilities, and 12.0 MW of biomass facilities.