Adani Green Energy is reportedly considering acquiring all the remaining solar energy assets of the Essel Group.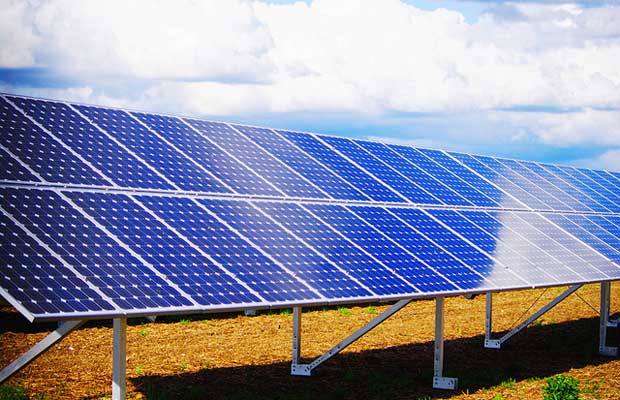 Adani Green Energy (AGEL) is reportedly considering the option of acquiring all the remaining solar energy assets of the Essel Group. According to media reports, the Essel Group has reached an agreement to sell the remaining 480 MW (currently under construction) to Adani Green Energy. The sale of solar energy assets as part of Essel Group promoters' overall divestment process to reduce debt and repay lenders.
AGEL is one of the largest renewable power generation companies. The company has a total renewable energy portfolio of 5,290 MW, of which 2,320 MW is operational across eleven states in India, and a further 2,970 MW is under construction.
In August, AGEL had announced that it has signed a securities purchase agreement for the acquisition of 205 MW operating solar assets of Essel Green Energy Private Limited (EGEPL) and Essel Infraprojects Limited (EIL). The acquisition of these assets is at an enterprise valuation of approximately Rs 1,300 crore.
According to the official statement, the solar projects are located in three states – Punjab, Karnataka and Uttar Pradesh. And all of them have long term Power Purchase Agreements (PPA) with various state electricity distribution companies. The portfolio is relatively young with an average remaining PPA life of approximately 22 years.
Jayant Parimal, CEO of Adani Green Energy, had said at the time that the acquisition of 205 MW of operating solar assets will strengthen the firm's position as one of India's premier renewable power producers with a total portfolio of ~5.5 GW, of which ~2.5 GW is operational, and the remaining is to be operationalised over the next 2 years.
The ten Special Purpose Vehicles (SPVs) that have been acquired under the deal are Essel Bagalkot Solar Energy (5 MW), Essel Gulbarga Solar Power (5 MW), Essel Urja (50 MW), KN Bijapura Solar Energy (20 MW), KN Indi Vijayapura Solar Energy (20 MW), KN Muddebihal Solar Energy (20 MW), KN Sindagi Solar Energy (5 MW), PN Clean Energy (20 MW), PN Renewable Energy (20 MW) and TN Urja (50 MW).
"This is our first brownfield acquisition of operating assets. It expands our footprint in states where we already have a presence, and with our strong operational expertise, will deliver significant value for our shareholders. We remain focused on opportunities that help us create value for shareholders, as well as facilitate the growth of environment-friendly green power in India," Piramal had said.