On February 18th this month, interested bidders will be meeting at New Delhi, for answers to their queries and to give their own feedback on SECI's massive 7.5 GW solar tender for Leh and Kargil in J&K. Here's why this meeting could provide some clues to the next phase of solar in India.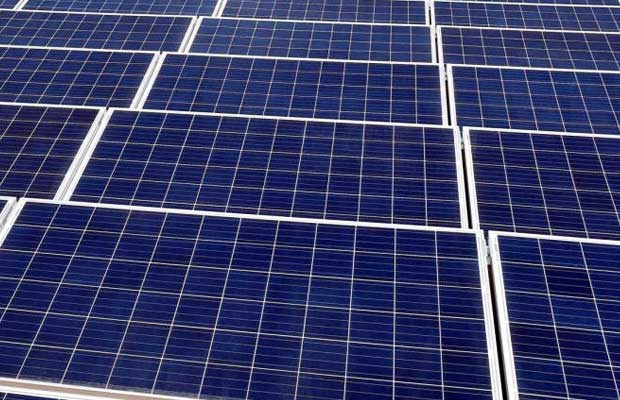 The idea of setting up massive solar capacities in J&K always made sense, with the Ladakh and Kargil region's especially getting great solar radiation, clear skies, and low temperatures. Yes, solar panels only use the light from sunlight, not the heat. Too much heat can actually degrade performance.
Thus, the pre-bid meeting, which will follow the recent announcement by State-run transmission utility- Power Grid, J&K power department of switching on the Alusteng-Alunday stretch of the 330-km Srinagar-Kargil-Leh transmission line, ensures that at least one key question that has dogged recent solar projects, about power evacuation from such a remote area, is already close to being answered positively. So what are the 5 key issues likely to come up?
For starters, the sheer size of the tender. 7500 MW is bigger than the total solar capacity the country had, as recently as 2016. yes, you read that right. Total solar capacity in 2016 was less than this single tender.  Size has also meant a search for serious players, as SECI realises this is a 'prestige' project that cannot be allowed to look shoddily executed. That has meant a host of new conditions, some unique to this tender, that make it truly interesting. The sheer size will require a level of financial commitment and funding that makes this project more like a funding challenge rather than an infrastructure challenge.
One of the biggest surprises for industry veterans is the CUF requirement of 30%. Though initially pegged at a high 22%, this has been subsequently revised to a record 30% by SECI. Our sources there inform us that this has been done only after written assurances from developers that this is indeed possible. What this means in effect, is that quality wise, there would be very little potential for developers to cut corners. Keep in mind that the average CUF on projects in the pipeline or commissioned since 2016 has been in the range of 17 to 19%. With 19% considered very good.
Moving on from CUF, there would obviously be a cost challenge to stay within recent price ceilings. So, SECI has simply done away with price ceilings for this project, after a relentless 2018, where price reduction was the only mantra at times. Thus, SECI has simply reiterated that for this mega-auction, quality will be as important as price.
Bid Parcels. One of the biggest surprises has been the size of the minimum bid parcels. At 2500 MW, it would seem to rule out most of the usual developers across India, except perhaps for the option to bid together in a consortium, which is allowed. However, we all realise how tough it can be to manage the multiple cultures and aspirations in a consortium approach. It remains to be seen if a 'Mahagathbandhan' here will win anything at all. On the other hand, with the right guarantees from their parent firms, developers like Adani Energy and SB Energy have a real chance to win the kind of scale projects with price flexibility that they love. With Softbank founder Masayoshi Son on record with his willingness to invest up to $100 billion in India, this project could be a real case of walking the talk for Softbank, through its firm, SB Energy.
Finally, the timelines. Be it the operating period, extended from 25 to 35 years to make it attractive, or the timelines proposed for execution and commissioning at 48 months instead of the usual 24 months, bidders have been given enough leeway to plan well. And time to overcome challenges specific to the region. Incidentally, land for the projects has already been identified by the hill council, and thus, developers will get great support on land acquisition too.
Besides these key issues, SECI has given enough indications in the tender to make it clear that it will welcome a fresh approach. From the option to create storage options, to CUF, it is clear it is looking to make this a showcase project that utilises the infrastructure provided for it optimally, is state of the art, and has the potential to lay the ground for a much bigger expansion of solar capacity in the region, right up to the government's target of 23 GW. If successful, the project has the potential to change the face of the region, be it the jobs it creates or the clean power it generates for the ecologically sensitive region.  As we said, on February 18, expect to get a lot more clarity.