ELECTRIC VEHICLES ARE NOT GOING TO TAKE THE MARKET BY STORM, BUT IT'S GOING TO BE A GRADUAL IMPROVEMENT.
The automobile sector in India is one of the largest growing markets of the world, and contributes highly to the nation's manufacturing facilities. Not only this, the automobile domain is further expected to pull up the share of manufacturing in India's GDP to 25 percent by 2022 from 15 percent currently, with production of Electric Vehicles being new talk of the town. Minister of Transport and Highways, Nitin Gadkari made some hard to digest comments that interpreted India's plan to switch 100 percent to EVs by 2030 and the administration wouldn't mind bulldozing fuel-based vehicles if needed to achieve that. Yes, later the Transport Minister softened his stance but along with the other government departments, including the Ministry of New and Renewable Energy and Ministry of Power, the Nitin Gadkari tagged the target ASPIRATIONAL. While the words used and the initiatives taken to make India a 100 percent EV nation are debatable, we don't doubt that electrified future isn't too far away. But the question remains same- where are we now? Where we will be in the next decade and what barriers might hinder the 100 percent EV target by 2030?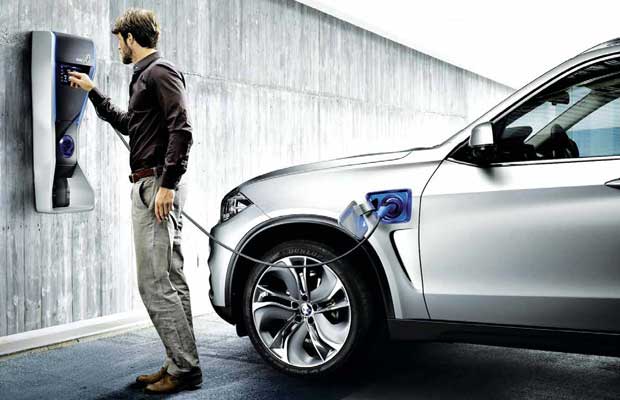 IN FIFTEEN YEARS, MORE ELECTRICITY WILL BE SOLD FOR ELECTRIC VEHICLES THAN FOR LIGHTING- THOMAS EDISON, 1910. WE NOW KNOW THAT EDISON HAS BEEN A BIT OVER-ZEALOUS IN HIS PREDICTION.
Earlier in 2017, Piyush Goyal, former Power Minister of India announced the aspiration to not sell a single petrol or diesel car in the country by 2030. While global electric vehicle sales remain low, the examples from other countries indicate that government's vision to helm a renewable energy revolution in the country could determine the pace of EV penetration in India. It is also reckoned that this massive conversion of automobile sector will cut oil bills by some $60 billion, reducing emissions by 37 percent, and also curb the burgeoning demand for road infrastructure over the next 13 years.
India's electric vehicle industry is a newly born baby when compared with the other international markets such as China, Europe and US, which are way too matured. China, being the leader holds nearly 50 percent of share in the global electric vehicle market during 2016, with India accounting to be an invisible industry participant having a share of just 0.1%. However, a face change is definitely anticipated for India's EV industry with major thrust given by the government. To boost the manufacturing of hybrid and electric vehicles in India, the FAME (Faster Adoption and Manufacturing of Hybrid and Electric vehicles) scheme has been launched by the central government, which targets to achieve production of 7 Million EV's by 2020. Under this initiative, the central government is looking to offer incentives for the procurement of electric cars, city buses as well as three wheelers. Like China, however India is also planning to spend largely on subsidizing local companies, pushing them at the forefront of electric mobility technologies. But best part of the scheme FAME is that it is weighted more towards the consumer incentives rather than incentivizing the R&D, which makes sense the country, stands to gain from the technological advances already made globally. It is significant to note that to a two wheeler EV buyer, INR 22000 of subsidy is freezed, for buying a three-wheeler EV about INR 25000 subsidy is freezed and for the purchase of four-wheeler buyer about INR 1.87 Lakhs of subsidy is planned.
Although, India's EV market is as of now at a very nascent stage, but the enablers given by the government are quite enough for it to grow for putting its first step forward. Sensing an opportunity in this and also out of fear of a sudden policy change, several automobile firms have started to diversify into EVs. Glimpse of which can be very clearly seen with Mahindra & Mahindra and Tata Motors receiving the first order from the Government-overseen body, EESL for a total of 10,000 electric cars as part of the Government's fleet. Mahindra has made the first delivery of the charter, beginning the delivery of EVs with its sedan, the Mahindra e-Verito.
Tata Motors has reportedly earmarked its Tigor compact sedan to be delivered in this deal. Moreover, apart from Mahindra e2oPlus and the eVerito, there are no electric car options available in the passenger market. Tata's Tiago EV concept has been revealed in the UK while an electric Nano is already on test in India. Both cars could hit the market soon but a launch in 2018 seems unlikely. However, Tata still does not have an electric car commercially available and hence Mahindra would supply part of that contract initially. The EV segment in Commercial Vehicle space has seen some positive activity though. Tata has e-Starbus, while Ashok Leyland has the Circuit series of electric buses, while Mahindra, retails the eSupro passenger/cargo van, and have launched the e-Alfa mini rickshaw. But with all the glaring opportunities, there still exist certain challenges for the growth of Indian EV market.
Challenges and Strategies
As per data of Society of Manufacturers of Electric Vehicles, only 22000 units of EVs were sold in India by March 2016, of which 2000 were four wheelers. And the latest report suggests that there are some 5000 electric vehicles running on the Indian roads altogether, in a market that accounts for around 25 lakh passenger car sales annually. Future does seems promising with most of the automobile giants investing big in EV, but there are multiple narratives that posses challenge to the fast evolving scenario of Electric Vehicles in India. In the current scenario, the Indian electric car scene is quite barren.
Some of the biggest challenges for electric vehicles are that of a charging infrastructure, an electric vehicle's travel range and the production of such cars & batteries in India- and not to forget the price.
EV Charging Stations
As of now, India lacks the robust supply ecosystem of charging stations, which is abundant in other developed countries. There are charging stations such as the one in Nagpur setup by state-owned Indian Oil Corporation in collaboration with Ola, while Tata has installed Mumbai's first electric car charging station but the truth is, pan-India presence of such structures is weak. The need to have charging stations across the width and breadth of the country to allow easy adoption of electric vehicles is must in India. Said that an effective and expansive charging infrastructure is required, which also becomes the foremost solution to the Electric Vehicle's travel range anxiety. Even though, EVs like Mahindra e2o Plus comes with a driving range of 110 Kms on a full charge, the top-end P8 variant has a slightly better driving range of 140 kilometers on a full charge.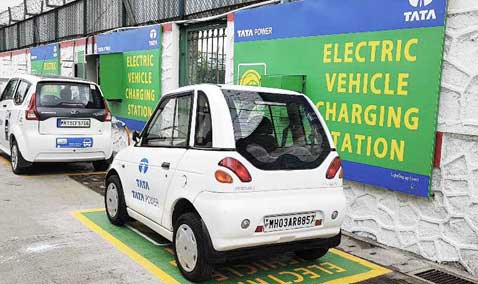 But despite this, these cars are still restricted to the city limits because of lean commercial charging network and long charging time. Moreover, load shedding is still a problem as the electricity supply outside most tier-I cities is inconsistent, making EV penetration in semi-urban/rural India difficult. Of course, the EVs can be charged suing 15Amp charging socket at home, but then it consumes approximately 9-10 hours, while the commercial fast charging alternatives can charge the vehicle in 1.5 hours, for which count is quite low in the country. The government needs global collaborations, technology sharing mechanisms, and economies of scale to enable a proper infrastructure for EV charging stations across the nations. The process to create a critical infrastructure for EV has already started with the government inviting bids for 4000 charging stations in Delhi NCR (National Capital Region).
Manufacturing Infrastructure
The sales of electric cars grew at a staggering rate of 94% between 2011-2015 worldwide; led by China, US, and Europe. China, the largest EV market in the world has set a target of producing 7 million EVs annually by 2025 by forcing all auto makers to kick-off manufacturing by 2019; India somewhere lacks critical infrastructure and necessary technology to start manufacturing electric vehicles. And if India does not immediately start developing its technological infrastructure for manufacturing, there are high chances that we will lose out to big players in China and therefore may end up as an importer of EVs.
Moreover, the lack of consistency in government policy has made it difficult to predict the atmosphere in the automotive market a few years in the future. The diesel ban, the turnaround on GST benefits being passed on to premium cars and the latest anti-fossil fuel declaration has made carmakers wary of investing heavily in a particular direction. The industry experts have made an appeal that the government should give clarity on the policy front as the auto industry cannot switch to BS-VI emission standards, and then to CNG and then to electric vehicles overnight.
However, the industry is looking for the creation of demand for electric vehicles as a result of government's policies. While few auto companies are already manufacturing electric vehicles in India, the government is working to expedite the process. Leading national and international manufacturers of electric vehicles and other automobile firms are in talk with the government. Maruti Suzuki dominates the Indian market and they're going to be at the forefront of this massive change in the way India moves around. Also, Maruti will start selling its first EV in India from 2020 onwards, and that is when Suzuki will start making batteries at its new Gujarat plant in 2020. And it is not just the installation of EV manufacturing unit, the process will require a very, very large number of battery cells which would not possible without more battery manufacturing in India.
Niti Aayog in a recent report had estimated that in a long run, India will become a major manufacturer of automobiles, batteries and interoperable charging stations, and help reduce pollution in cities. The government of India has announced to support manufacturing and selling of EVs by giving incentives such as lower road taxes so that the automobile sector continues to play a major role in India's GDP and job creation.
The Cost Factor
The cost is one of the biggest challenges for EVs in India. Indians are famously value conscious. The purchase cost of any EV will have to be comparable and will only be slightly higher than an ICE powered vehicle for the highly price-conscious Indian consumer. The catch is the upfront cost. EVs are expensive, primarily because of the battery. The cost of electric vehicles depends on electricity price, which varies significantly. The prices for lithium-ion batteries are about $250/kWh globally, which comes to Rs.5.7 lakh in battery costs, excluding import duties.
As of now, India does not have any lithium deposits. While this does present a challenge to setting up a viable battery manufacturing plant in India, it also means that companies must look for other options to power such vehicles. R&D labs across the world are working in this direction. For example, Stanford University came up with an aluminum battery that could reduce charging time for a car to a few minutes. Developments in Graphene based batteries/super-capacitors which can be 50-100 times the power density of lithium battery and 5-10 times its energy density is expected to extend range and life while reducing time to charge. Also, Honda and Nissan are separately developing next-generation electric vehicle solid-state batteries that can reduce charging time and expand the range of electric vehicles. These batteries are said to be considered safer with a lower risk of battery leakage and can be charged in a few minutes.
The lithium battery cost would have to significantly come down sooner or later, which means it would have to be made locally. In this regard, the recent joint venture between Toshiba Corporation, Suzuki Motor Corp and Denso Corporation to set up a lithium-ion battery unit with $180 million investment in India could play a significant role.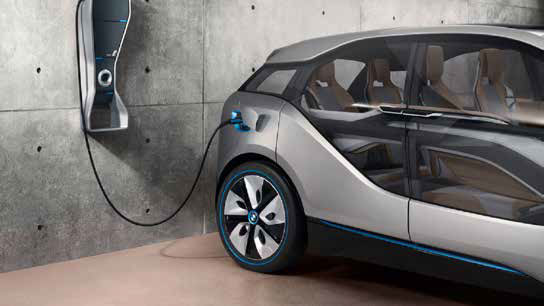 On the technology front, the Indian components industry would have to come on board to supply many of the electrical parts for electric vehicles. We believe this could be an opportunity for the vendor industry to adapt, upgrade and scale up for the electric vehicle future albeit it by investing heavily in their operations. At the core of it all though would have to be a clear and unwavering road map from the government. The industry would have to make enormous investments to prepare for such a paradigm shift, and it simply would be disastrous if this or any future government were to change direction.
Moving Towards Sustainable Growth
The EV market is growing worldwide fuelled by stricter environmental measures, technology improvements and cost reduction in energy storage. For India, it is a lifetime opportunity to make a remarkable contribution towards a sustainable future. With over 3 million passenger cars sold in the previous fiscal, the Indian passenger car segment is expected to scale new heights in the near term with EVs on the road. The success of electric vehicles in India depends on a domino effect. If the charging network expands, more people will be willing to buy electric cars. And if the demand increases, auto makers can invest in the production of EVs and simultaneously, the government needs to go easy on taxing such cars, to offer the all important motivation.
India got its first electric car REVA, back in 2001, which was launched by a Bengaluru based company. Later on, Mahindra bought REVA and renamed it Mahindra Electric and it remains the only auto maker in India manufacturing electric passenger vehicles. But now, with government initiatives towards sustainable growth and policies, the automobile and technological leaders in the domain are working towards creating options for customers and rise to the challenge of adapting to EVs by 2030. From automobile leaders and lithium-ion battery makers to solar power developers, everybody seems to have thrown their hats in the ring.
To remain relevant in the uncertain and evolving energy landscape, country's Maharatna and Navratna companies like BHEL, NTPC and Power Grid Corp. of India Ltd., everyone seems to have a piece of EV pie. And in a high solar resource nation like India, the decision to upgrade to electric transportation seems a legit alternative.
The fate of EVs and solar power needs to be closely interlinked, given that electric vehicles come with batteries, solar charging the EVs seems right. With India ambitiously looking forward to achieve the mammoth 100GW solar installations target by 2022, over time, more and more electricity will be generated from renewable sources. This will allow for spurring EVs charging spots all over the nation by 2030. Moreover, the growth in sale of EVs will lead to more demand for power, especially renewable energy.
This will help tackle intermittency issues of renewable power and reduce reliance on imported oil. According to a market research report by BIS Research, titled, the global electric vehicles market is estimated to grow in volume at a CAGR of 28.3% from 2017 to 2026. The demand for electric cars is increasing rapidly, with the global stock numbers crossing 2 million in 2016 after crossing 1 million in 2015.
The surge is attributed to the substantial amount of investments made by the automobile manufacturers for the research, development, and deployment of electric vehicles. Mass production prospects have also led to a decline in the prices of the key components such as electric batteries, and technologies such as regenerative braking. In addition, the governments of different nations are providing tax benefits and subsidies to fuel the production of EV's. The government bodies are actively promoting the usage of electric vehicles in order to reduce high emission levels.
Just like Thomas Edison's overzealous prediction about electric vehicles, India seems excessive enthusiastic towards achieving the target. With right governmental initiatives put forward for the promotion of electric vehicles along with the decline in the prices of battery, are expected to propel the growth of the global electric vehicles market, the vision to make India a pure EV nation might work. Of course, the aspiration for 100 percent electric vehicles on road by 2030 is a tall graph to reach out, but getting Started Somewhere is a better alternative than Doing Nothing. Perhaps, this is what Minister of Transport and Highways, Nitin Gadkari really wants industry to do, when he said ''wouldn't mind bulldozing fuelbased vehicles if needed.''
THE TIME IS RIGHT FOR ELECTRIC CARS – IN FACT THE TIME IS CRITICAL.