With an aim to join the e-mobility rally of India, real estate developer ATS Homes Pvt Ltd (ATS) has signed a Memorandum of Understanding (MoU) with Okaya Power.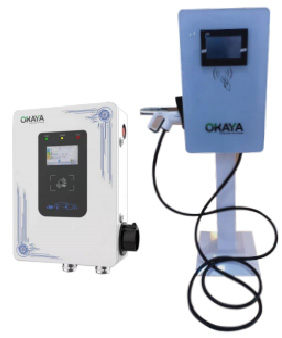 As per the MoU signed, Okaya will furnish the premises of ATS on pan-India with it's an in-house built electrical vehicle (EV) charging infrastructure and solutions.
The move came as the two companies recognize the importance of the development of EV charging infrastructure at workplaces, residential buildings and other premises of ATS across the country.
Besides, ATS has taken this step to adhere to the government notification and to be part of the initiative of EV adoption for facilitating and enabling charging network for the residents of its group housing projects and public.
Commenting on the agreement signed, Anshul Gupta, Director of Okaya Power, said "our association with ATS for providing its buildings and premises with world-class EV charging infrastructure is exactly in line with our ultimate mission of ensuring adequate availability of charging facilities for the public. In view of the Government of India's vision to achieve 100 percent electrical mobility by 2030, we are committed to extend our support and expertise to speed up mass adoption of electric vehicles across the country. At Okaya, we aim to provide EV chargers and charging solutions across India and globally, keeping in mind the requirements of both the existing and upcoming electric vehicles."
The company claimed that its EV chargers are compatible with all internationally accepted standards and its research and development (R&D) division has an experienced team of professionals who work round-the-clock to develop best-in-class EV chargers.
It is committed to extending its support and expertise to speed up mass adoption of electric vehicles across the country, Okaya further said.