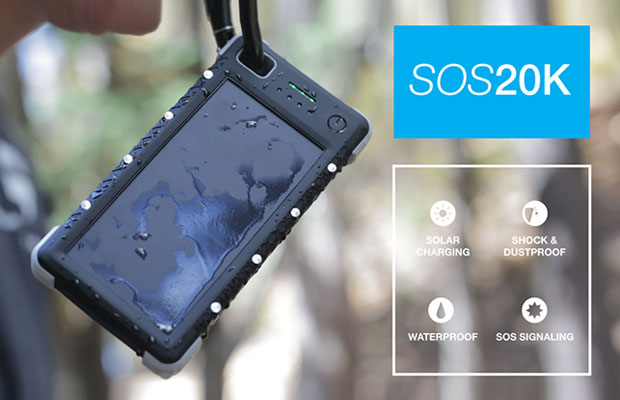 Product Brief: No matter what environment you're tackling, SOS 20K will be there – and because it can stand abuse, charge from the sun, and is equipped with four 3-in-1 LED S.O.S signal lights, it will never leave you stranded.
Product Features: The power bank has a capacity of 20,000 MAh and the battery has a guaranteed lifecycle of 1000+ charge cycles. The product is waterproof, dustproof and also has a built-in SOS signalling feature.
Application: Power Bank – Charger
Product Benefits: The product takes 58 hours to a full charge (variable based on the directness of sunlight) its battery using the solar panel, and only 4-6 hours for enough power to re-charge your mobile devices.
Availability: The product is available for pre-order on the company's website.