Soliom Outdoor Wireless Solar Home security camera, the company claims is the world's first solar powered wire-free Wi-Fi wireless camera.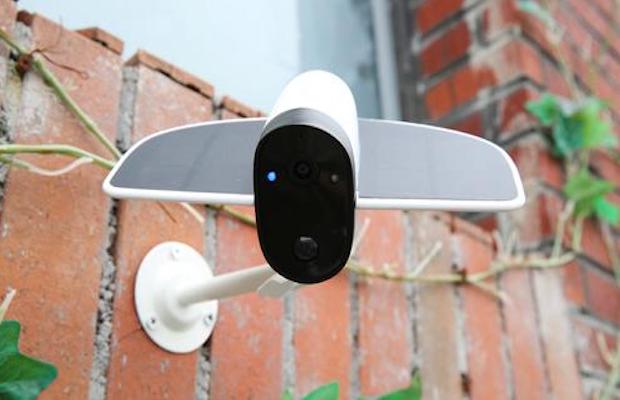 The S60 camera has a built-in 4000 mah battery which needs to be conventionally charged once during the setup phase and beyond which if placed in an area with sufficient (2 hours) sunlight every day the camera will remain perpetually charged using the panels retrofitted to the system.
The S6O features two-way talk, night vision, local storage, sensitive motion detection, and many more features. It is capable of recording videos at 1080p and is enabled with free cloud storage for the latest 20 videos recorded by the device.
Soliom S60 has two ways of motion detection technology integrated (PIR & RADAR). With its 0.7-second amazing fast trigger speed allows you to catch any motion and less false alarm. The camera when triggered records 8-second videos which can be locally stored, or a microSD card can be added to the system to record longer videos (25 seconds).
The S60 has a full HD daytime video quality with the refined 5 layers of a glass lens. It also incorporates high quality LED lights to enhance the night vision. It has a max 30-49ft (10-15m) night vision distance and automatically switches from day to night mode.
Soliom S60 is wi-fi enabled wireless IP camera with Soliom free app to remotely monitor yard entrance and/or property at any time with live view video. Two-way audio allows the user to hear and speak to anyone near the system.
The camera unit is IP66 weatherproof rated and can withstand rain and snow, with a temperature range of operation between -20℃ and 60℃.
The Soliom S60 is available online for $149 dollars on the company's website and is applicable for worldwide shipping.