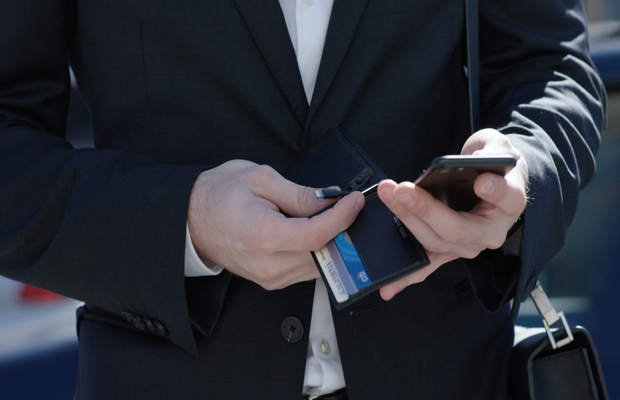 PRODUCT BRIEF: The Slim smart wallet is the World's first wallet that comes with solar and USB recharge and two way tracking for phones OR wallet.
PRODUCT FEATURES: The wallet has a RFID chip that is used for the two way tracking of the users phone or the Walter itself. The wallet comes with a retrofitted panel that can be used to power devices like mobile phones, bluetooth headphones on the go with the use of sunlight.
APPLICATION: Wallet/ Wireless Power Source
PRODUCT BENEFITS: Solar Wallet is a modern interpretation of the classic bi-fold wallet, providing +10 extra hours of charge and tracking features when you need them most. And most importantly: without taking up any of your personal space.
AVAILABILITY: The product has been backed by 1421 people tasing USD 177,151 for the project, and the product is now available for preorder.