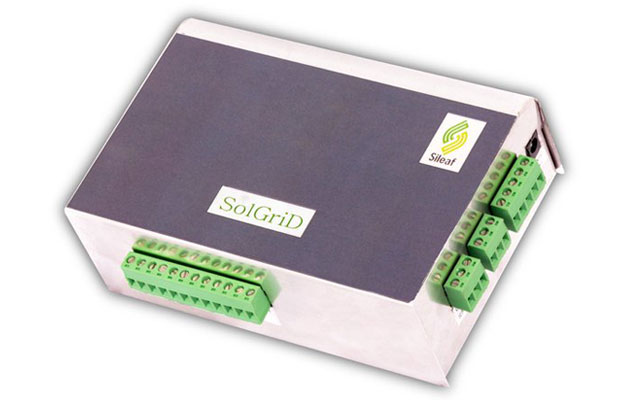 Product Brief: Sileaf has developed a smart controller (SolGriD) that can be installed at power plants of various capacities. SolGriD is a revolutionary product that has multiple features including synchronization of different power sources, Reverse power controlling, Real lime monitoring of system parameters, weather monitoring and performance calculations etc.
Product Feature: The product has an inbuilt functionality to monitor Grid v/s solar consumption and linear inverter output control to leverage maximum generation of solar power. It takes care of optimization of DG utilization to save the cost of diesel and ensure optimum generation of solar power.
Application: Monitoring of all types of solar power plants, diesel generator synchronization and UPS synchronization.
Benefits: It can work with up to four diesel generators with no limit on DG capacity, grid power, batteries and solar power, and offers maximum fuel saving for solar DG systems. It offers linear power control and maximizes solar generation. The Weather interface is inbuilt and provides measurement of radiation, temperature and comparison with the generation.
Availability: Available