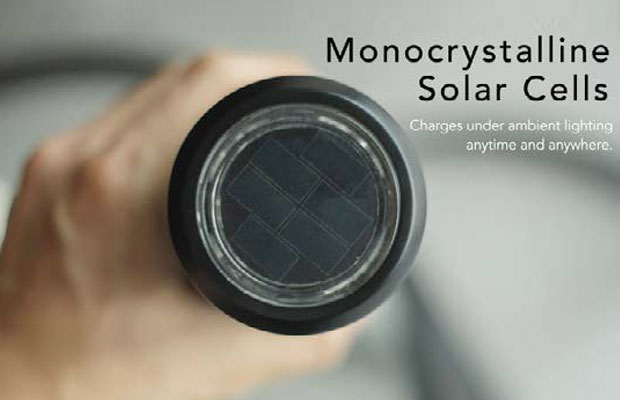 PRODUCT BRIEF: Mito's solar-powered smart bottle provides a smarter and greener way to hydrate. Mito reminders supplement our natural thirst function to ensure you are always hydrated, the audio-visual reminders prompt users to drink so that you can achieve your hydration goals.
PRODUCT FEATURES: The bottle features monocrystalline solar cells which are capable of charging the bottle under sunlight and even ambient lighting anytime and anywhere. And is available in three variants – Remind, Kelvin and Cloud to suit all users needs.
APPLICATION: Smart Water Bottle
PRODUCT BENEFITS: The bottle has a double wall insulation for up to 12 hours of hot or 24 hours for cold water. A supplementary application to track daily hydration and in-built sensors to display temperatures on the bottle.
AVAILABILITY: The product is currently in the prototype phase of development.