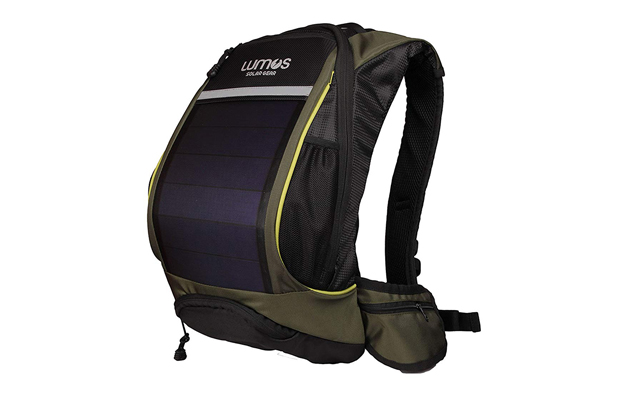 PRODUCT BRIEF: With a built in Solar Fabric, the Lumos Thrillseeker solar backpack is a 12-litre hydration bag has been designed for great stability and clings to the wearer even during the roughest of trail rides.
PRODUCT FEATURES: The Solar Fabric charges a proprietary Lithium-based battery inside the bag which can be used to charge GPS devices, Bike Lights or Smart-phones.
APPLICATION: Adventure/Travel Luggage
PRODUCT BENEFITS: The curved profile of the backpack fits the rider snugly, thereby reducing the strain of carrying a backpack during activities. The lithium based battery can be used to charge any USB compatible device on the go, and the water rating of the backpack and solar fabric make it easily the preferred choice on adventure trails. The solar fabric is curved to maximise the solar exposure and is also lighter than conventional solar panels.
AVAILABILITY: The backpack is available on select e-commerce websites like amazon.in where it retails for Rs 4000.