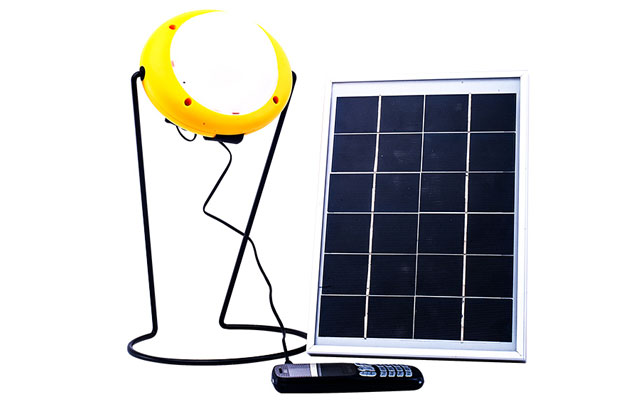 Product Brief: Greenlight Planet has launched a new solar lantern- the Sun King Pro 400. This new device is more powerful version of the company's existing best-selling solar lamps, boasting dramatic increases in brightness and phone-charging capacity, at lower cost, while retaining popular elements like their famously indestructible design.
Product Feature: Technical improvements include higher capacity batteries and USB phone charging ports, along with significantly larger 5.5 Watt polycrystalline solar panels. Despite its high performance and premium build quality, the Sun King Pro 400 comes at a remarkably affordable price. Drop-proof, UV-stable, IP65 rated polycarbonate & ABS casing.
Application: Residential and commercial use.
Benefits: Shines at 40 times the brightness of kerosene (400 lumens) for 5 hours, with 100 hours at its lowest brightness setting after a single day of charge. It features a long-lasting battery and the iconic, durable design. Active battery management automatically switches to low power when battery is running low, giving user 5 hours of additional light.
Availability: Available