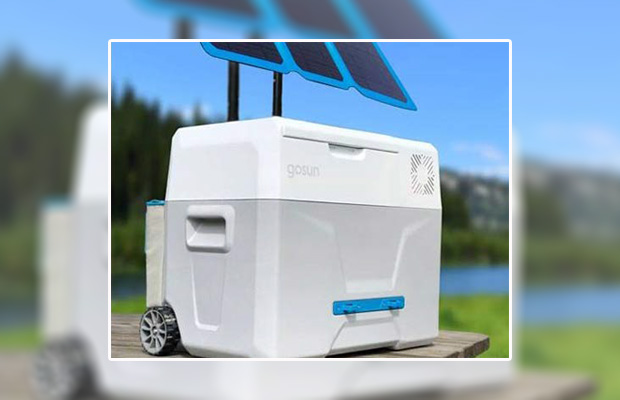 PRODUCT BRIEF: A portable cooler designed by GoSun to keep food cold or frozen, dry, and organised. The Chill is an off-grid refrigerator without the noisy generator and doesn't need any ice which provides more space while reducing the overall weight.
PRODUCT FEATURES: The primary source of power for the cooler are the solar panels that the firm sells in a bundle along with the cooler, the product also has a backup of 12 Volt and AC power supply. The chill is capable of keeping food and drinks chilled and frozen for hours.
APPLICATION: Off-Grid Chiller/ Refrigerator
PRODUCT BENEFITS: The Chiller besides keeping food and drinks cold for up to 24 hours, is also capable of charging electronic devices. The refrigerator also has enough cooling to make ice if needed.
AVAILABILITY: The product has raised over Rs 5.3 crore on Indiegogo, and is available for purchase on the firms' website.