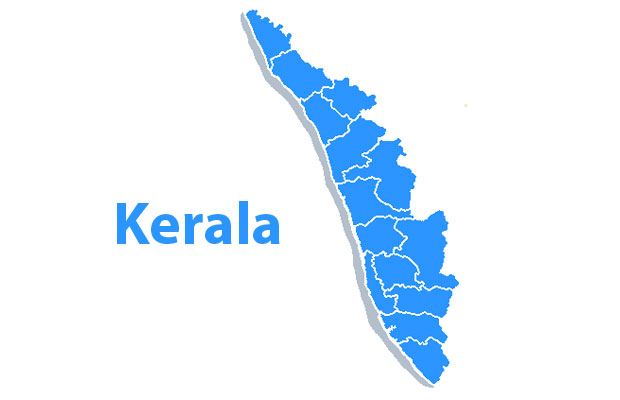 OBJECTIVE
Objective of the state solar policy include:-
Increase the installed capacity of the solar sector in the State to 500MW by 2017 and 2500 MW by 2030.
Contribute to long term energy security of the State of Kerala as well as ecological security by reduction in carbon emission.
Adopt a multi-pronged approach in targeting different groups of consumers.
Deploy package of incentives and disi-ncentives for identified groups.
Adapt solar to trigger a paradigm shift in the usage of energy at the micro and macro levels.
Generate large direct and indirect employment opportunities in solar and allied industries.
Create skilled and semi-skilled man power resources for installation and maintenance of the solar systems through promotion of technical and other related training facilities.
Promote entrepreneurs / startups industries / institutions in the State that are engaged in the development of innovative solar based systems.
Create an R&D hub by establishment of institutional collaborations with educational institutions, research centres, industries, utility, etc. for working towards applied research and commercialization of nascent technologies to accelerate deployment of various combinations of solar power technologies and solar- based hybrid co-generation technologies which will focus on improving efficiency in existing sys-tems, reducing cost of balance of system. APPLICABILITY
SOLAR WATER HEATING SYSTEM
The State will promote Solar Water heating system by adopting the key strategy of making necessary policy changes for man-datory use of solar water heating system (SWHS) in the following potential categories:-
All Industrial buildings where hot water is required for processing.
All Government/Private Hospitals and Nursing homes.
All Hotels, Resorts, Motels, Banquet halls, Catering Units and Industrial Canteens.
Individual Residential buildings with an area of 3000 sq feet and above within the limits of Municipality/Panchayat/Corporations including Housing Complexes set up by Group Housing Societies/Housing Boards.
Hostels in educational institutions/Pvt. Hostels, Testing Labs/Laboratories of Edu-cational Institutes/Hospitals.
Barracks of Police, Paramilitary Forces and Jails.
Private/Government Guest Houses, Govt. Tourist Hotels, Inspection Bungalow, Circuit House and retiring rooms of Railways.
Health Centres, Sports Complex.
All weather swimming pools.
SOLAR STEAM SYSTEMS
The State will promote the use of solar steam systems for wider applications such as:
Community cooking in residential insti-tutions/ industrial mess/Hotels /Barracks/ Mid-day meal program/Hospitals etc.
Industrial application of steam in process industries such as Textile/Food industry etc.
Laundries.
ROOFTOP
Policy urges all the concerned to make use of the rooftop and premises to install solar plants to match maximum demand of the concerned office.
SOLAR PARKS
Off site generation at locations like canals, reservoirs (floatovoltaic), waste lands, qua-rries, etc.
Off shore generating plants – primarily solar-thermal systems.
ELIGIBILITY CRITERIA
For grid- connected system, Govt. to initiate a programme by providing generation facilities on all public buildings.
Policy urges to make use of the roof top and premises to install solar plants to match maximum demand of the concerned office, within a period of 2 years time.
For grid – connected systems in non- Government buildings / premises the incentives to be on the basis of net metering, feed-in tariff and REC mechanism.
INCENTIVES
Open access Charges not applicable.
Electricity Duty – exempted.