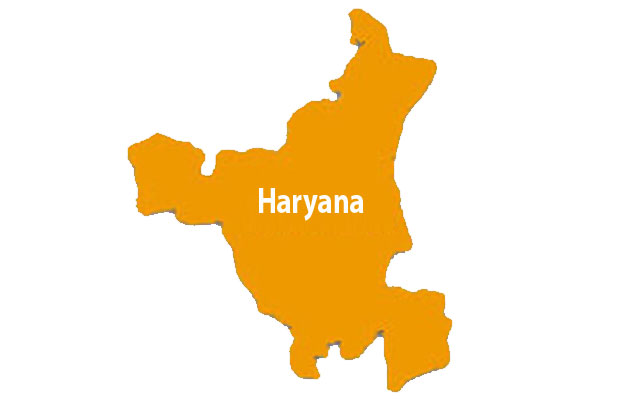 Haryana Solar Energy Policy Updates 2017
A discussion paper was released by the Haryana Electricity Regulatory Commission (HERC) in July 2017, stating Terms and Conditions for Determination of Tariff from Renewable Energy Sources, Renewable Purchase Obligation (RPO) and Renewable Energy Certificate (REC)) Regulations, 2017. The draft mentioned the useful life for solar power projects determined by HERC.
An amount of Rs.7.5 billion (~$116.38 million) of loan will be provided to the state's distribution companies (DISCOMs) at a concessional rate of about 3 percent lower than the market rate under the Ujwal DISCOM Assurance Yojana (UDAY) program by the state government.
OBJECTIVE
The objectives of this policy are to:
To promote generation of green and clean power in the State using solar energy.
To create conditions conducive to the participation of private and public sector as well as PPP in the promotion and setting up of up Solar Energy based power projects in the State.
Productive use of wastelands / non – agricultural lands thereby leading to socio-economic transformation and a reduction in regional disparities in development.
Employment generation and skill up gradation of the youth.
To put in place an appropriate investment climate that would leverage the benefits of Clean Development Mechanism (CDM) and result in lower Green House Gas (GHG) emissions.
Co-creation of Solar Centres of Excellence and pools of technical professionals which would work towards applied research and commercialization of indigenous and cutting edge technologies involving applications of solar energy generation and appliances.
Spreading of environmental consciousness among all citizens of the State especially the youth and school going children.
Decentralization and diversification of the energy portfolio and to increase the share of renewable solar power.
APPLICABILITY
GROUND MOUNTED POWER PROJECTS
a) Development of Solar Parks
Ground mounted megawatt scale power plants: Solar power projects shall be set up by the independent power producers (IPP) for which Haryana Power Purchase Centre (HPPC) shall invite bids through open competitive bidding tenders. The Independent Power producers shall meet with all the requirements, as per the State Grid Code, for setting up their projects. For connectivity with grid, the IPPs shall connect the Solar Power Plant with the nearest Sub- Station of Transmission/Distribution Licensee and inject the electricity at appropriate voltage of the Sub-Station.
b) Solar Power Projects set up on Canal tops/banks
The setting up of MW scale Solar Power Plants on canals tops/banks shall be encouraged as per the guidelines and incentives issued by MNRE, Government of India, from time to time. For that the sites for shadow free space available on canal banks shall be indentified in con-sultation with Irrigation Department, Haryana.
c) Panchayat Land on Lease /Rent basis
The Government of Haryana will facilitate the lease/sub-lease of Panchayat land at reasonable rates through SUN Haryana (Saur Urja Nigam Haryana) or directly thro-ugh Panchayat (as per prevailing Govt. Policy) for setting up of Solar Power Projects for minimum period of 30 years.
d) Rooftop Grid connected / off-grid solar power projects
For installation of rooftop solar power plants the State Government shall provide Capital /generation subsidy/ incentives. A total capacity of 1600 MW rooftop solar power plants shall be added by the year 2021-22.
ELIGIBILITY CRITERIA
Private, IPPs and Public Private sector
No permission is required from the building plan sanctioning authority for setting up of rooftop solar power plants. These Rooftop Solar Power Plants shall also be eligible for RPO/REC benefits.
SECURITY
For grid connected solar power projects, installed for sale of power, the application shall be accompanied with the Earnest Money Deposit (EMD) of Rs.2.00 lacs per MW (Rs.200/- per KW) in the shape of demand draft, which shall be refunded after signing of PPA. However, if the bidder/developer fails/refuses to deposit the security deposit or fails/refuses to sign the PPA within the stipulated time, the EMD of the bidder will be forfeited.
For rooftop grid connected solar power plant installed for captive use, under net-metering regulations, there shall be no processing fee.
INCENTIVE
Incentives available to industrial units to be available to all new SPPs.
Price preference to IPPs who set up SPPs in the State.
SPPs to be exempted from EDC, scrutiny fee and infrastructure development charges.
MW scale Projects to get 100% exemption from payment of fee and stamp duty charges for registration of rent/lease deed for the project land.
All electricity taxes & cess, electricity duty, wheeling charges, cross subsidy charges, T&D charges and surcharges to be waived off for ground mounted and rooftop solar power p rojects.
The electricity generated from grid con-nected rooftop systems shall be cumulatively adjusted at 90% of the electricity consum-ption during the financial year. In addition, during the FY 2015-16 an incentive @ 25 paise per unit shall also be provided in their bills on the solar power thus generated. The incentive payable under these Regulations shall be reviewed by the Commission every year along with ARR/Tariff petition for that year and the incentive payable accordingly for FY 2016-17 onwards.
Power Evacuation Facility.
All new projects of MW scale generating solar energy will be treated as "Industry" in terms of Industrial Policy of the State. Thus all the incentives available to industrial units under the industrial policy from time to time, shall also be available to the solar power producers/units.
Price preference will be given to IPPs who set up the Solar Power Plants in the State.
Haryana Vidyut Parsaran Nigam Ltd. (HVPNL)/ Dakshin Haryana Bijli Vitran Nigam Ltd. (DHBVN)/ Uttar Haryana Bijli Vitran Nigam Ltd. (UHBVN)/ licensee shall permit solar power generated by eligible producers to be banked.