The focus this year will be on storage, and possibly, hybrid 'wind-solar' projects.
After a rather 'disappointing' 2018, when large cancellations made an appearance for the first time, besides the uncertainty around GST, duties, and even state level flip flops, 2019 promises to be a tough year for SECI. We look at what it might have in store for developers.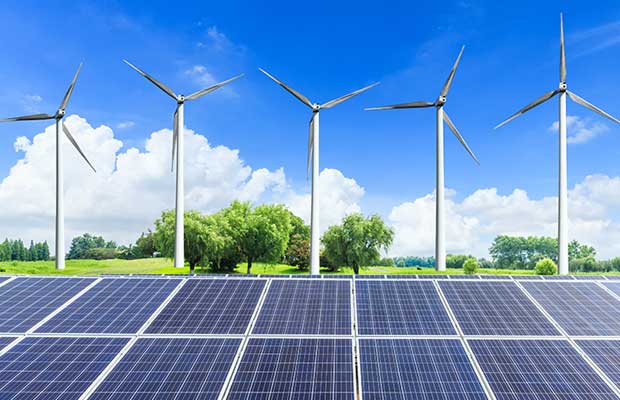 With a stated target of 10GW in Solar and a marching number in Wind, 2019 promises to be a record year for SECI in terms of numbers, provided key pieces in the  renewables jigsaw fall into place. According to our source who asked not to be named, in 2019, SECI will be looking at a slightly different approach.
'The focus this year will be on storage, and possibly, hybrid 'wind-solar' projects'. Both these priorities area direct outcome of the need to combat the greatest issue with wind and solar projects, of inconsistent supply, and therefore, inadequate use of the expensive transmission infrastructure. For example, in the massive Ladakh-Kargil tender for 7.5GW, it is obvious that the government wants the transmission lines to be used at times other than 7 a.m to 5 p.m, the sunshine hours in the region. For that, it is reportedly going to nudge developers to consider making adequate storage too, to better balance the load on the grid.
Another key area for SECI would be to resolve pending issues that have dogged its tranche 1-5 wind energy auctions, thanks to the lack of clarity in states like Gujarat, where a new land policy has put almost 4000 MW of projects in limbo. Land acquisition has always been a critical area for not just solar but any industry in India now, and with prices in the South also climbing up, SECI has a tough  task on its hands to meet its pricing targets while allowing developers to generate a real business out of solar and wind power.
Insiders in SECI look ruefully at the great job the much older Ministry of Power does, when it comes to communicating its achievements. In 2019, they will be hoping that the MNRE (Ministry of Renewable Energy), which shot into prominence only after the Modi government ramped up renewable targets by 5 times in 2014, would have learnt a few lessons, and will do a better job of communicating the benefits as well as the positive impact of renewable energy in the country and for the long term future of its citizens. All in all, expect to hear a lot more about the sector in 2019 on the back of real action, as well as a stakeholder ecosystem that will be big enough to see the value of talking in one voice.  You will of course, catch most of it here on Saur Energy, so don't go anywhere else!