Growth of renewables has changed the market dynamics of the electricity system in Australia, and stakeholders now prefer Battery storage-backed wind and solar farms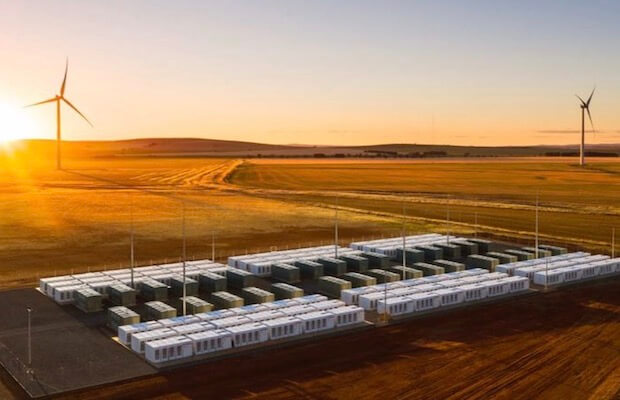 The growth of variable renewable energy and distributed energy resources has changed the market dynamics of the electricity system in Australia. To meet the increasing demand for power in the country and have an uninterrupted power supply, the stakeholders prefer battery storage backed wind and solar farms. The share of renewable energy in the country had reached 21.5 percent of the country's power mix in 2018 and is expected to surpass the dominated thermal power by 2030 contributing 55.7 percent of the capacity mix, according to a new report.
GlobalData's latest report, "Australia Power Market Outlook to 2030, Update 2019 – Market Trends, Regulations, and Competitive Landscape", details in 2018, thermal power dominated Australia's power mix with an overall share of 67 percent, coal holding the maximum share of 36 percent. Solar PV contributed the maximum among the non-hydro renewable energy sources with a share of 12.7 percent followed by wind and biopower with a share of 7.1 percent and 1.6 percent respectively. Besides, the hydropower also holds a share of 11.6 percent in the same year.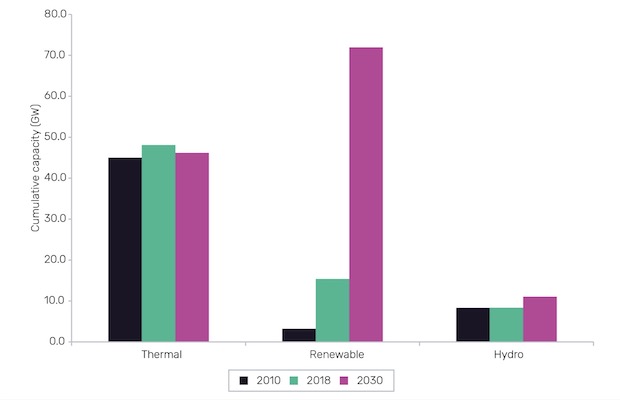 Piyali Das, Power Industry analyst at GlobalData, said that Australia has an abundance of coal reserves, however, building a new coal-fired generating plant has become an expensive venture.
"Carbon risk, market price fluctuation and increasing environmental, social and governance exemplarity expectations have led the investors and debt providers to demand a higher rate of returns. The government has also announced a lifetime limitation of 50 years for the coal-based power plants."
The falling cost of renewable energy installations and the introduction of strong policies to cut down pollution have led the policymakers to focus more on renewable energy. The government has set 20 percent renewable energy target by 2030 and the incentives attached to the target will drive significant investments.
Besides, the high potential of clean energy sources, the country is expected to generate 43.5 percent of the electricity from renewable energy by 2030. National Energy Guarantee (NEG) is another promising opportunity to reduce emissions and ensure reliability in dispatchable energy supply. 
Recently, we reported that with the signing of a new agreement with Flow Power, the City of Sydney has ensured that all its operations, including pools, sports fields, depots and buildings, including the historic Sydney Town Hall, will be powered by 100 percent renewable energy.