A new agreement will ensure all City of Sydney operations, including depots, buildings, and the Town Hall, will be powered by 100 percent renewable energy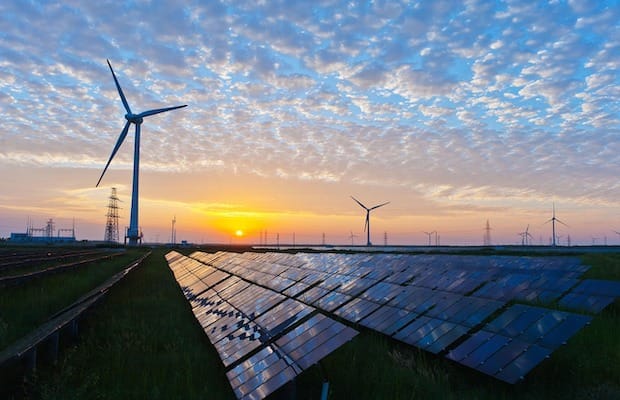 A new agreement with innovative energy company Flow Power will ensure all City of Sydney operations, including pools, sports fields, depots and buildings, including the historic Sydney Town Hall, will be powered by 100 percent renewable energy.
The largest standalone renewables deal for an Australian council to date will see three-quarters of the City's power sourced from wind generation and one-quarter from solar.
The new commitment will see the Australian city cut its emissions by around 20,000 tonnes a year – equivalent to the power consumption of 8,000 households. It's also projected to save up to half a million dollars a year over the next 10 years.
Regional communities are living with the impacts of climate change. They're also a key part of the solution, according to Melinda Dewsnap, sustainability engagement manager – residential. "Partnering and investing in projects such as these ensures we run our cities on renewables and help build new economies across the state."
The city has committed to buying electricity from the Sapphire Wind Farm near Glen Innes in northern New South Wales, and the Bomen Solar Farm near Wagga Wagga in the south-west of the state, and a not-for-profit community-owned solar scheme near Nowra on the south-east NSW coast.
Flow Power CEO, Matthew van der Linden, said the City's commitment to buy its electricity from renewable plants is an important step in Australia's transition to a low-carbon future.
"We need organisations to lead by example when it comes to their energy strategy. If just 20 percent of the market followed the City's lead, it would drive investment in 11 gigawatts of new renewable generation – that's double the current pipeline of renewable projects."
With this new energy agreement, the city is going to achieve its commitment to reduce emissions by 70 percent, 6 years ahead of our 2030 deadline.
"Local government leadership is driving climate action in Australia. Over 25 percent of Australians live in local government areas which have now declared a climate emergency. We need to run our homes and businesses on 100 percent renewable energy," Melinda added.