India's renewable, and especially the solar sector, has had a tough time since 2018. In 2018, it was the Goods and Services Tax (GST) which upended calculations of bid winners, especially those who signed their PPA's just before the GST came in. If that wasn't enough, it was followed by the Safeguard Duty, which muddied the waters again, as effective cost again went up for subsequent orders.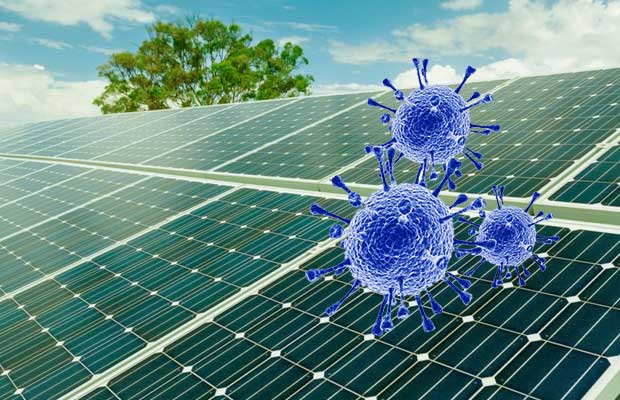 In both cases, even though it seemed obvious enough that these events could not have been planned for, and in fact, they met most of the conditions mentioned in the signed PPA's to be considered a force majeure event, agencies and discoms put their own interests before everything else, and in many cases, refused to allow any changes in pricing. That led to the inevitable rash of petitions with state regulators, many going right upto the central regulator and even APTEL. The good news for the industry was that regulators and courts did accept that these events qualified to be force majeure events, and allowed compensation in most cases. Though some developers continued to have misgivings about how these were calculated.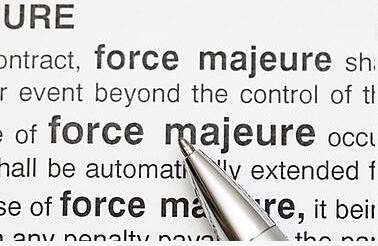 Now, the CoronaVirus outbreak in China, which has ravaged production in the 'factory of the world' since January, when it was formally recognised as a major threat, has created a piquant situation. Not only is China a major supplier, but even 'manufacturers' of modules and other components in India, have a significant China based supply line for key components. Global firms like Hanwha Solutions hve had to shutter plants in South Korea.
The statement from Hanwha says " Given the ongoing uncertainty caused by the Coronavirus outbreak, Hanwha Solutions Corporation has taken measures to temporarily shut down solar module manufacturing activity at its two production facilities in South Korea. The Jincheon Factory will pause production between February 12 and February 23, with plans to partially restart some operation between February 17-20, depending upon the supply of some raw materials. The Eumsung factory will pause production between February 18 and February 23."  As of last updates received, the Feb 17 date is off now.
Already, global EPC leader and Indian major, Sterling and Wilson Solar, has flagged the impact of CoronaVirus on its financials for Q4, in its investor presentation of Feb 12.
Even as the whole sector awaits updates from China, time is ticking by, especially for those who have deadlines to meet yet again. In all probability, project deadlines in cases where orders for materials haven;t been received yet, are likely to be pushed back significantly. That will again, in multiple cases, trigger penalty clauses, followed by threats of cancellations.
Not only that, buyers might face the real prospect of higher prices due to shortages, which will again mess up their financials, especially in cases where the bids were finely priced.  Looking at the past record of the government, it seems silly to expect proactive responses.
Key players, from the MNRE, SECI and NTPC, besides all the discoms, ideally need to be on the same page with respect to handling the issues highlighted above. None is counting on that, unfortunately. This is partly due to the fog surrounding information from China, where noone is taking government assurances on dates seriously anymore. In fact, we have collected a range of responses ranging between Feb 24 for partial starts on the optimistic scale, and as far back as March 9 or 16 for a broader restart. Critical ports like Shanghai have communicated no dates on when they expect to resume at full strength.Shanghai, for the record, handled barely 14 percent of its usual capacity in the week ended Feb 14.
Keep in mind as the backlog builds up, solar is just one of the many sectors, not least of which are Auto, Capital goods and more. Sectors like Pharma might even get priority over all others if things do return to normalcy of sorts by March. Irrespective, the consensus estimate seems to be a delay of 75 to 120 days for any large solar project in India now. That is huge, in projects where the provision for actual installation is usually  11 to 15 months by developers.
Over the next week, we will look to bring you a more detailed picture of just what the impact could be, based on inputs from  major Chinese manufacturers, as well as developers racing against the clock to deliver on projects. And of course, the official response from India, if it comes through.