Amit Gupta, Director – Legal and Corporate affairs, Vikram Solar gives his take on whether the ongoing general election will have any impact on the solar sector.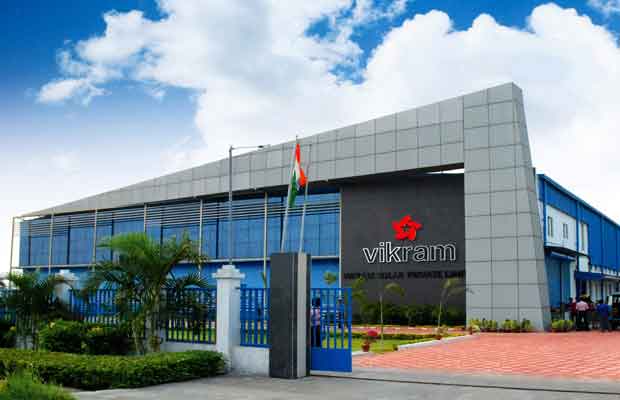 Vikram Solar, the West Bengal-based solar solutions provider has come out and said that it expects the solar sector to stay unaffected by the general elections. "In our view, the ongoing election will have no significant bearing on the deployment of solar projects in India. The ongoing elections have not affected the project construction, though having said that the elections will certainly affect the solar sector as the elected government will set the future policy direction for the sector," said Amit Gupta.
"The pace for future growth and flow of investments will depend on policy decisions and the new government's commitment and willingness to promote this sector. We can all recall that soon after assuming office, the current government did a wonderful job by steeply revising the targets from then 20 GW to 100 GW solar installations by the year 2022. Not only this, the untiring efforts and policy decisions are undertaken by the government over the last 5 years were commendable that placed India in a global leadership position in the renewable energy," he added.
The establishment of the International Solar Alliance (ISA) was looked upon as a landmark success of Indian Government to highlight its global initiative and contribution in the renewable energy sector. The Industry is expecting that the new government will focus on promoting the manufacturing of renewable energy equipment and mass scale energy storage solutions.
"It is felt that India is well on its track to meet solar installation targets but, it is still lagging behind in terms of developing manufacturing capacities for renewable energy equipment. In order for India to become a world leader in solar energy, immediate steps to develop a robust and sustainable ecosystem for manufacturing solar equipment is also required."
Currently, India's Solar PV cell manufacturing capacity stands at 3.1 GW whereas, Solar PV module manufacturing capacity stands at 9 GW against the demand of approximately 20GW every year based on targets for the year 2022.
"India unarguably has huge opportunity to tap for in solar manufacturing space and it seems to be an opportune time for India to build a robust manufacturing base for solar energy equipment," Gupta added.