Country's one of the leading solar module makers and rooftop solar & EPC solutions provider Vikram Solar has commissioned three new solar power plants for Airport Authority of India (AAI).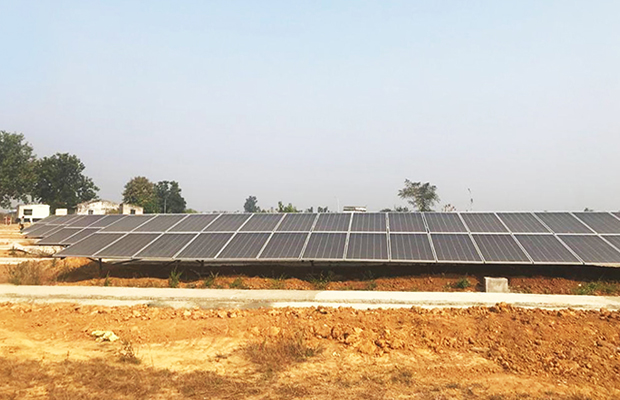 These solar energy plants were commissioned by the company at AAI airports of Dibrugarh in Assam; Gaya in Bihar; and Gondia in Maharashtra.
Further, these three new solar projects have an aggregate capacity of 1.1 MW (or 1165 kW).
Following the development, the company is, now, having a portfolio of commissioning six solar projects for airports at Kolkata, Calicut, Dibrugarh, Gaya, Gondia and Cochin in India till date, with cumulative capacity amounting to over 4 MW.
Commenting on the development, Dheeraj Anand, Head – Distributed Solar of Vikram Solar said "we are proud to be a partner of choice in contributing towards AAI's vision of adopting renewable energy. Vikram Solar is certain that the successful commissioning of these 3 new projects is a testimony of our performance, capabilities and dedication towards customer satisfaction."
Anand further added "We would also like to take this opportunity to thank AAI for entrusting Vikram Solar with these 3 new projects and thank them for leading the way with their ever-progressive move towards reducing carbon footprint by adopting solar power."
Besides, the capacity of the company's solar plant at Dibrugarh airport is 725 kW. This solar carport is expected to provide an accommodation to 200 – 220 vehicles; and is expected to generate approx. 10,40,000 kWh of green energy every year.
The company's Gondia airport solar project is ground-mounted and having a capacity of 220 kW. This solar plant will power Birsi Airport office building.
Meanwhile, the capacity of the solar plant at Gaya airport is also 220 kW and is expected to power 4 Airport Buildings. The company's both solar power plants in Gaya and Gondia is expected to generate nearly 3,00,000 kWh green energy per year.