According to the US DOE, there are now more than 20,000 EV charging stations in the country, with more than 68,800 connectors.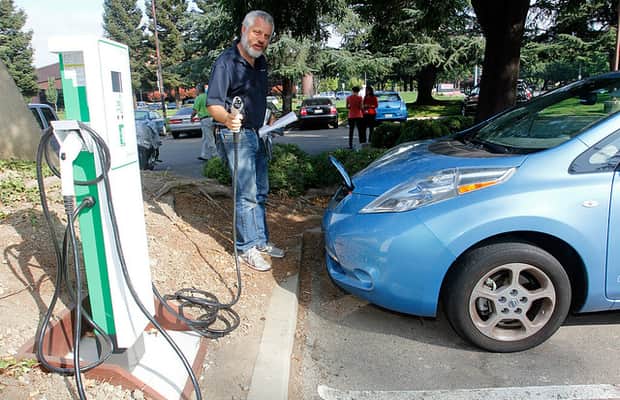 According to reports published by the US Department of Energy (USDOE), there are now more than 20000 electric vehicle (EV) charging stations in the country, with more than 68,800 connectors.
"As of May 2019, there were more than 68,800 Level 2 and DC fast charging units throughout the United States. Of that total, 16%, or approximately 10,860 units, were DC fast chargers that make long-distance travel more practical for electric vehicles (EV)," the DOE issued in a statement.
The country saw the over 4000 EV charging stations come up in the last two years, up from the 16,000 EV stations with 43,000 connectors in 2017.
The highest number of stations according to the report are in California, which is the biggest market for electric vehicles in the US by a wide margin. Florida, Texas, and New York follow close together in that order, but all three states combined don't have half of California's charging stations.
"California has the most EV charging units of any state at 22,620, which represents about a third of the nationwide total; however, there are 18 other states that have more than 1,000 Level 2 and DC fast charging units, combined," the report added.
Recently, we reported that the Union Budget outlined various proposals for giving a boost to the manufacturing of electric vehicles (EVs) and developing India as a global hub for the same.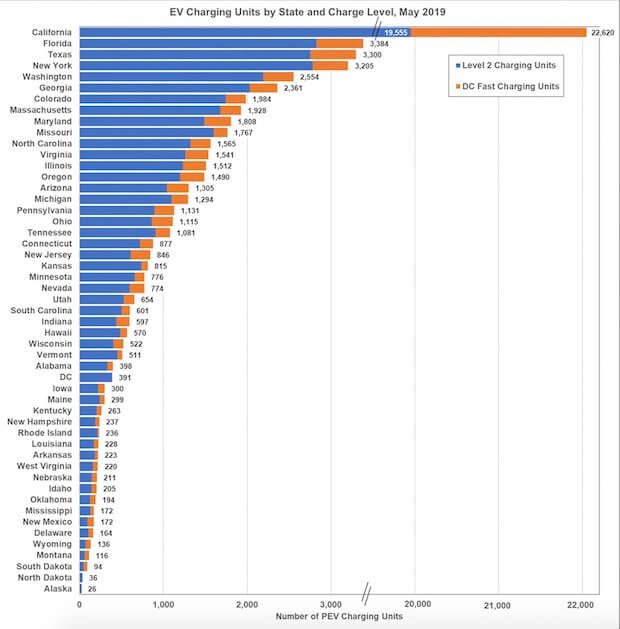 Sitharaman highlighted that under Phase-II of the FAME (Faster Adoption and Manufacturing of Hybrid and Electric Vehicles) India Scheme, only advanced battery and registered e-vehicles will be incentivised, with a greater emphasis on providing affordable and environmentally friendly public transportation options for the common man. 
She further added that in line with these incentives for buyers, the Government has already moved GST council to lower the GST rate on electric vehicles from 12% to 5%.  Also to make electric vehicles affordable to consumers, the Union Budget says the government will provide additional income tax deduction of Rs 1.5 lakh on the interest paid on loans taken to purchase electric vehicles.