UPERC has approved the PSA signed between UPPCL and SECI for sourcing 200 MW of solar power at a tariff of Rs 2.89/kWh for 25 years.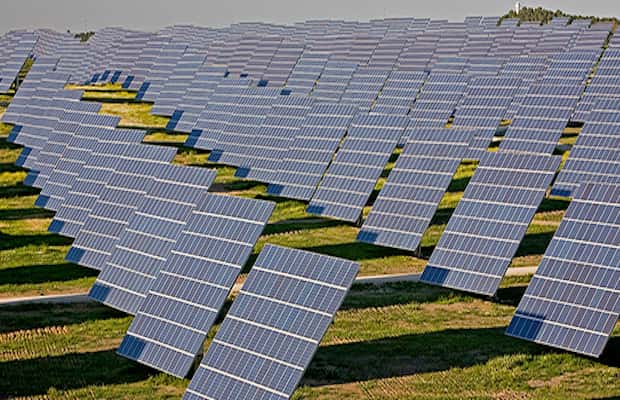 The Uttar Pradesh Electricity Regulatory Commission (UPERC) has in its latest notification informed that after careful deliberations it has approved the Power Sale Agreement (PSA) signed between the Uttar Pradesh Power Corporation Limited (UPPCL) and the Solar Energy Corporation of India (SECI) for sourcing 200 MW of solar power at a tariff of Rs 2.89/kWh.
UPPCL had entered into the PSA with SECI for the procurement of the 200 MW solar power from Pavagada Solar Park in Karnataka in November last year. The Discom had settled on a tariff of Rs 2.89/kWh with a trading margin of Rs 0.07/kWh for a period of 25 years and had then applied for the approval of the state electricity commission.
The order further stated that the government of India has designated SECI as the nodal agency for developing grid-connected solar power capacity. SECI plays the role of an intermediary procurer in line with the provisions of the guidelines for the tariff-based competitive bidding process for the procurement of power from grid-connected solar projects.
SECI had auctioned 200 MW of grid-connected solar projects to be developed at the Pavagada solar park located in the Tumkur district of Karnataka. In the auction, SBE Five Ltd was declared the winner after it quoted a tariff of Rs 2.82/kWh.
Subsequent to the signing of the PSA, SECI had signed four Power Purchase Agreements (PPA) with SBG Cleantech (a working subsidiary of SBE Five) of 50 MW solar capacity each. In its order, the commission has also approved the PPAs signed between SECI and SBG Cleantech.
In its final order, the commission stated that "considering all the above-detailed parameters and the submissions made by the petitioner, the Commission approved PSA between UPPCL and SECI at tariff off Rs 2.89/kWh for 25 years for 200 MW solar power."
For more information click here.