UPERC approves a petition filed by UPNEDA and UPPCL seeking approval of RFP and PPA of 500 MW power from solar power projects.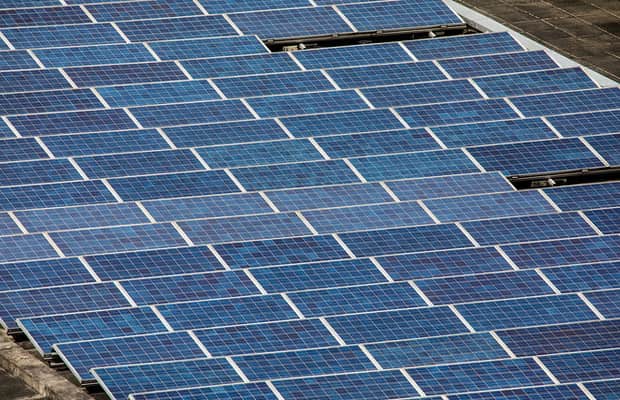 The Uttar Pradesh Electricity Regulatory Commission (UPERC) has approved a petition filed by the Uttar Pradesh New and Renewable Energy Development Agency (UPNEDA) and Uttar Pradesh Power Corporation Ltd. (UPPCL) seeking approval of RFP and Power Purchase Agreement (PPA) of 500 MW power from grid-connected solar power projects through tariff based competitive bidding process.
The Petitioners stated that the Government of UP had promulgated Solar Energy Policy-2017 in December 2017 to promote the establishment of solar power projects in the state. Under Clause 8.12 of the Solar Energy Policy 2017 utility scale, stand-alone solar projects will be set up for sale of power to Distribution Licensees. UPNEDA will be the nodal agency for setting up of Solar Power Plant with a minimum 5 MW capacity through a competitive bidding process as per the aforesaid guidelines.
In regard with the above, UPNEDA had invited bids for procurement of 550MW power in October 2018 from solar PV power projects through tariff based competitive bidding process. In this bidding process, a weighted average tariff of Rs 3.0598/kWh was obtained. And now, in its next bid for procurement of 500MW capacity from solar projects, a ceiling tariff of Rs.3.05/kWh has been kept in the invited bids. UPPCL has also given its consent for procuring 500 MW power with a ceiling tariff of Rs.3.05/kWh.
In the latest bidding for 500MW solar power, a provision has been made in the bidding document to allow the proposed bidders to put up the proposed power plant on self-identified and owned land or a water body.
The Ministry of New and Renewable Energy (MNRE) has granted specific permission to UPPCL and UPNEDA to allow its bidders to develop projects on self-owned water bodies until the ministry itself adds the provision in its regulations. The Ministry also made it mandatory for procurement of Solar PV cells and modules complying with the BIS standards.
In its order, the commission approves the remaining deviations as listed in the amended bid documents of the petition and allows the bidding for 500MW grid-connected solar power plants at the ceiling price of Rs.3.05/kWh fixed for the entire term of the PPA.
For more information click here.