The last date for bid submission is May 9, 2019.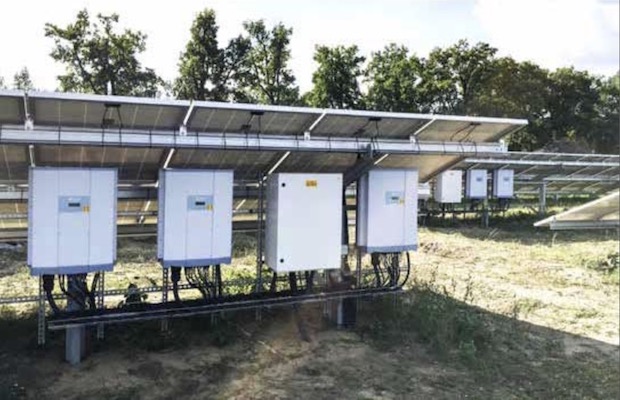 The University of Hyderabad has issued a tender for procuring on-grid inverters for a 100 kW solar plant being developed at the IGM Library in the university campus.
The brief scope of work for the selected bidders will include the supply, installation, testing and commissioning of the on-grid inverters for the solar power plant. The selected bidders will have a period of 3 months to complete work on the project.
The last date for bid submission is May 9, 2019, and the techno-commercial bids will be opened on the same date. The estimated cost of the tendered project is Rs 16 lakhs and bidders must submit an Earnest Money Deposit of Rs 32 thousand along with their bids.
To be eligible, the bidder must be familiar with solar power grid modular integration & Inverters works along with Electrical works for the last 7 years. And, should have satisfactorily completed similar works of electrical or solar for government /semi-government/ private works in the same period.
One electrical installation of solar/ wiring works etc. completed work not less than 80% of the estimate cost Rs.12,80,000 or (ii) Two completed work each costing not less 50% of estimated cost Rs.8,00,000 or (iii) Three completed works each costing not less than 40% of estimated cost Rs.6,40,000.
For more information click here.
Recently, ReNew Power, India's largest renewable energy IPP (Independent Power Producer) recently announced that its 300 MW solar plant at Pavagada Solar Park was successfully on the commercial operation. Chinese inverter manufacturing major, Huawei supplied its SUN2000-95KTL-INH0 ("95KTL") 1500Vdc smart interactive string inverters for the setting up of the project.
In March, Bharat Heavy Electrical Limited (BHEL) invited quotations from eligible bidders for 2.5 MVA Inverter Transformers for its 129 MW solar power plant under development in Telangana for Singareni Collieries Company Limited (SCCL). The brief scope of work for selected bidders will include the supply, instrumentation, control, installation and commissioning of the Inverter Transformer along with comprehensive maintenance of the unit for a period of 2 years.