An agreement has been signed between NISE and UNIDO to initiate a skill development programme in the solar thermal energy sector.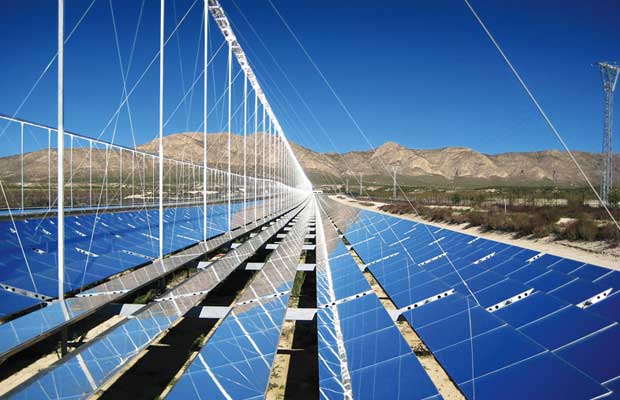 An agreement has been signed between the National Institute of Solar Energy (NISE), an autonomous institute under the Ministry of New and Renewable Energy (MNRE), and the United Nations Industrial Development Organization (UNIDO) to initiate a skill development programme for different levels of beneficiaries in the solar thermal energy sector.
NISE and UNIDO will engage national and international experts to bring the best practices by developing specialised training material.
The agreement is a part of the ongoing MNRE-GEF-UNIDO project implemented jointly by UNIDO and to support capacity building and skill development of technical manpower in the Concentrated Solar Thermal Energy Technologies (CST) which are being used to replace conventional fossil fuels e.g. coal, diesel, furnace oil, etc. and save costs and emissions in the industrial process heat applications.
The NISE's main duty is to facilitate the research and development, testing, certification, skill development activities in the field of solar energy technologies. It also supports the ministry in the implementation of the National Solar Mission. It is also committed to the development and demonstration of solar energy-related technologies and its applications to the common man in the country. NISE continuously strives to improve the facilities so as to compete with the latest technological advancements. NISE is planning to set up a Technology Business Incubation Centre for assisting new entrepreneurs to incubate in solar energy business space.
In May, NISE had announced that in line with the Startup India Initiative by the Government of India, it will organise its first-ever programme on prospects for startups in solar energy technologies at its campus in Gurugram from 10th June (Monday) to 14th June (Friday), 2019. The following objectives were covered during the programme.
Scope and Business Opportunities in Solar Photovoltaic, Solar Thermal and Solar Water Pumping Technologies
Opportunities under Startup India / Stand Up India Policy of Govt of India
Visit 500 kW power plant at NISE (100 kW x 5 different Solar PV Modules)
Visit 150 kW solar rooftop Plant at NISE.
Net-Zero Campus Concept at NISE
Economics of Solar Technologies. Business Models for Funding, etc
Different types of Companies, Compliance Mechanism with Ministry of Corporate Affairs, GST rules, Tax payments, Tax Breaks, etc.