Toyota is to hold a 51 percent majority stake with Panasonic owning the rest.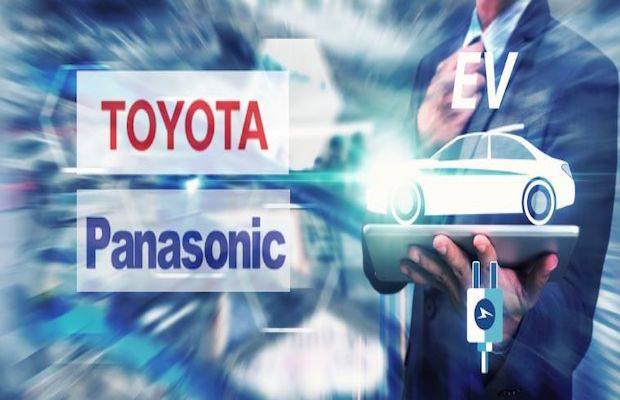 Japanese firms, Toyota Motor and Panasonic plan to set up a joint venture in 2020 to manufacture batteries for electric vehicles, joining forces to compete more effectively on cost and scale with rising Chinese players in a key area for the future of the auto industry, according to Japanese media.
The venture, in which Toyota is to hold a 51% majority stake with Panasonic owning the rest. Panasonic will shift five automotive battery production facilities in Japan and China to the new company, though the U.S. plant it operates under a partnership with US automaker and rival, Tesla will not be included.
Toyota Executive Vice President Shigeki Terashi said: "Together with Panasonic, we want to hone our competitiveness in batteries, which represent one of the core technologies of electrified vehicles. By contributing to the popularisation of Toyota's and other automakers' electrified vehicles, we want to help find solutions to issues such as global warming, environment-related challenges, and energy-related challenges. We have high expectations for the new company, including―as we aim to deliver ever-better electrified vehicles to even more customers―its role in fulfilling our plans for the popularisation of electrified vehicles* (including achieving Toyota annual global sales of more than 5.5 million units of electrified vehicles), which we announced at the end of 2017."
In the early 2020s, Toyota and Panasonic will look to launch mass production of batteries with 50 times the capacity of those now used in hybrid vehicles, aiming to bring down production costs through higher volume.
The plan is to supply to Mazda Motor, a Toyota partner on electric car technology, as well as Toyota subsidiaries– Daihatsu Motor and Subaru. The joint venture will encourage another Japanese automaker, Honda, which uses Panasonic batteries in hybrid vehicles, to adopt the new cells.
Panasonic Senior Managing Executive Officer Masahisa Shibata said, "Uniting with Toyota's battery and production-engineering technologies provides us an excellent opportunity for being able to evolve our automotive prismatic batteries, which have an established track record of performance and safety, faster than ever. Through the electrification of vehicles, we want to accelerate our contribution to the realisation of a society of mobility that is kind to the environment."