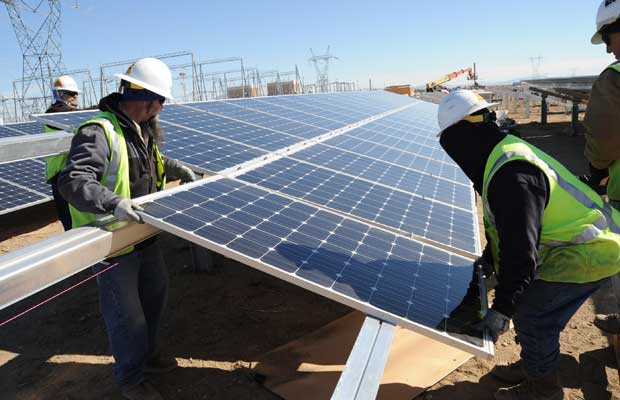 In less than a week Total and SunPower has bagged second large PV contract in Chile. Colbún S.A. has awarded a 15-year power purchase agreement to Total and SunPower for 500 gigawatt hours (GWh) of photovoltaic solar energy per year, with the construction of a 164MW solar power plant.
"This contract is a further step towards strategy optimizing our generation mix and strengthening our market position," said Thomas Keller, CEO of Colbún.
SunPower, an affiliate of Total will design and build the project and provide operations and maintenance once it is operational. The company will construct a SunPower Oasis Power Plant system at the site. Oasis is a fully-integrated, modular solar power block that is engineered for rapid and cost-effective deployment of utility-scale solar projects while optimizing land use.
"As a world leader in the solar industry, we are proud to launch a new solar project with Colbún, delivering 500 gigawatt hours per year of reliable, cost-effective clean power," said Bernard Clément, senior vice president of Business & Operations, of the New Energies division of Total. "We are pleased to assist Chile in the diversification of its energy mix and we look forward to further developing our solar activities in the country. This project supports our ambition to become the responsible energy major."
Eduardo Medina, executive vice president, global power plants, SunPower said "SunPower is proud to provide Colbún's customers with cost-competitive, renewable solar power," He further added "Solar is an ideal energy source for Chile because of the country's high solar resource and transparent energy policies. In partnership with Total, SunPower is committed to the continued growth of our business in Chile."